This Dog is Hilariously Baffled Why a Statue Won't Play Fetch (VIDEO)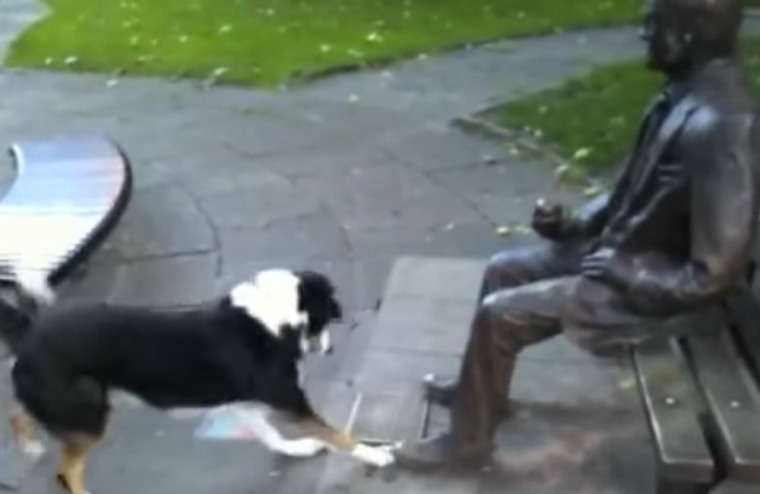 All Robbie wants is a simple game of fetch. He's doing almost all the work. He's picking up the stick and laying at the feet of the man on the bench. He'll go get the stick and bring it back once the man throws it. But it's just not happening.
Sadly, the one thing Robbie's not doing is realizing that the man on the bench is actually a statue.
Robbie, if I ever meet you in the park, I'd be honored to give you the game of fetch you so desperately wanted.