'This Is Insane' — US Yazidi Activist, NYC Pastor Describe 'Genocidal' Atrocities Committed by ISIS in Iraq (Photos)
Christian Leader William Devlin Documents Meetings With Refugees Persecuted by Islamic State
PB journeyed to Northern Iraq to minister to the tens of thousands of Yazidis and Christians displaced by ISIS. Eighty-five percent of the Yazidi population of Iraq is displaced — 400,000 men, women and children. Those families that cannot go to the IDP camps because the camps are full have taken up residence in abandoned and unfinished buildings all over Dohuk, Iraq. On Christmas Eve, our team visited a family that used to have 55 members. There are now only 11 — 44 members of this family were either slaughtered or kidnapped by ISIS. This is the norm for the scores of families we met with this past week.
PB met with 10 girls who had been kidnapped by ISIS when their respective cities were overrun. All of these young girls, aged 14-20, had been tortured, abused in every way and raped by members of ISIS. Many were sold into sexual slavery or into forced marriages. A 14-year-old I interviewed stated in her official testimony that she had knowledge of an 8-year-old girl that was tortured and raped. All these young girls I interviewed are Yazidis. We heard multiple accounts from kidnapped girls who had escaped that they had witnessed other young girls, teenagers, who had either slit their wrists or slit their throats in order, after capture, not to suffer the indignity of rape and forced marriage. We have disturbing photos of one young Yazidi woman, married for just weeks, then kidnapped, tortured and raped by ISIS. Days after her capture, ISIS posted a picture on Facebook of this young Yazidi woman with her throat slit open.
As I labor here in Iraq to this broken and devastated community, I am reminded of my own family. What would I want others to do if my own daughters had been kidnapped by ISIS? I would want others to come and to cry and weep with me; I would want others to come and tell me that I and my children/family are not forgotten; I would want others to come to tell me that God the Father loves me with an everlasting love and He has not forgotten me. This is what our God has called me to do — to come, to be with the Yazidis and the Christians here in Iraq — to weep with them, to hear their stories, to hug them, to let them know that they are not forgotten and that God loves them with an everlasting love.
I was invited to come here by Mr. Murad Ismael, a 30-year-old Yazidi who I met through NYC media personality, Lee Mason, who is a producer at WABC Radio. Murad and I have spent every hour together for the last week. As men, we have wept many many tears — how could we not? One night, we made a decision to sleep in one of the camps with one of the families. Imagine being welcomed into a refugee camp, sleeping in the cold, slogging through the ankle-deep mud to use a public hole in the ground to use the toilet. We were humbled beyond measure. Murad will remain in Iraq until the end of January 2015. I have seen this young man, late at night, fall into exhaustion as he has given all for his people. A true friend and colleague, Murad gives all to heal the broken hearts of the Yazidis.
Devlin suggested that concerned Christians could "fast and pray" for the victimized girls and women and cited Matthew 17:21 and Mark 9:29. He also welcomed those who would like to join him for a future repeat visit to Iraq to contact him (see his Facebook page here), while inviting others to give a donation online to help abused Yazidi women.
"I was honored to give each of the 10 girls we met, 500 U.S. dollars to begin to restart their lives. Most of the girls/teens had only been released for days when we met with them," he wrote.
Learn more about Devlin and Ismael:
See more photos from Devlin and Ismael's humanitarian visit to Iraq: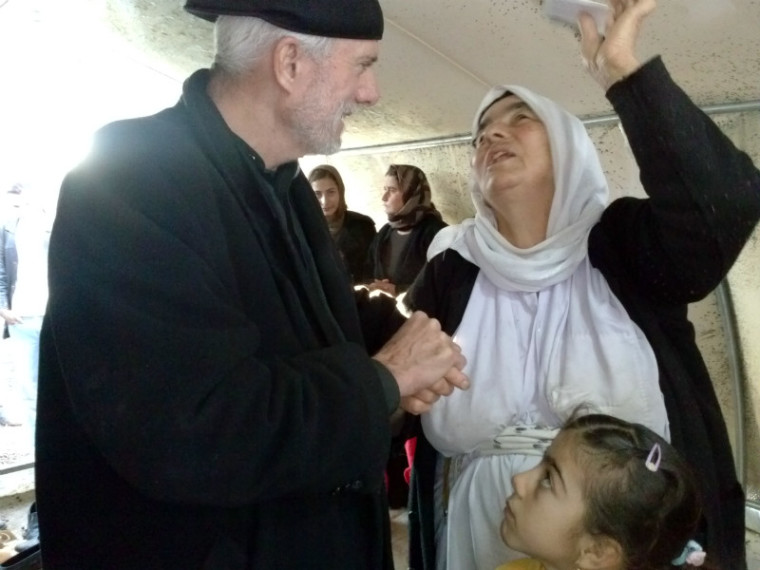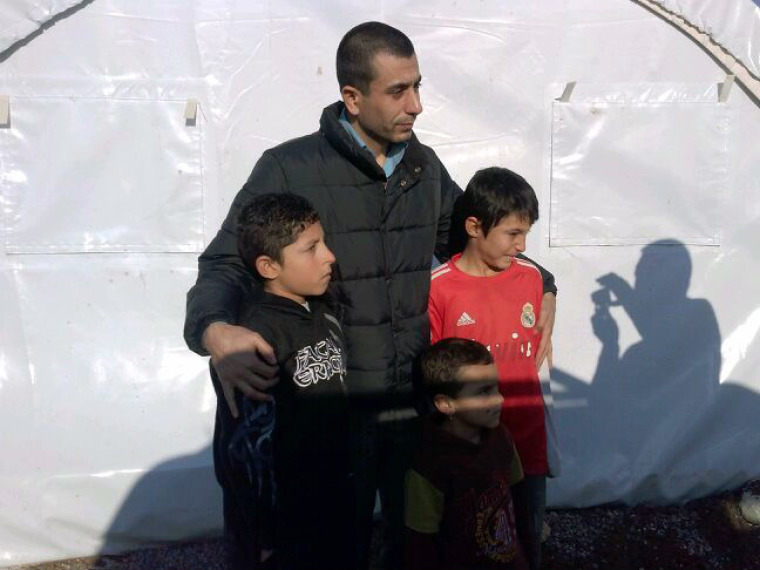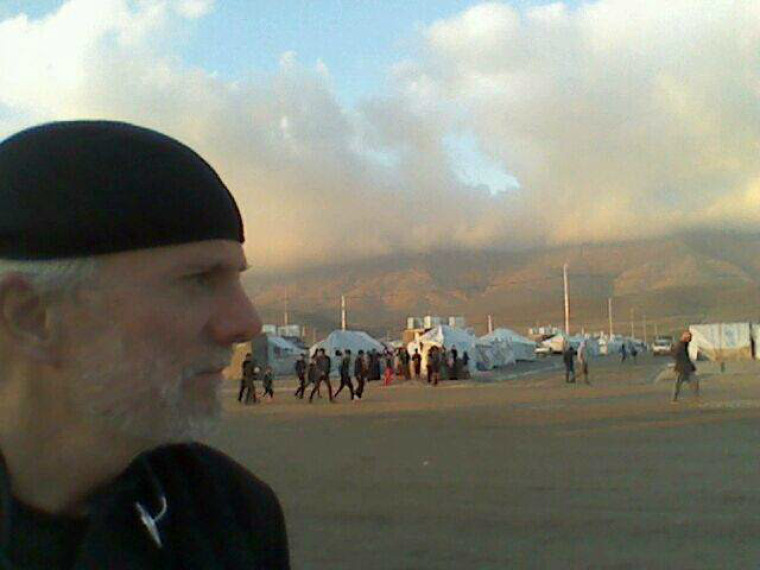 View Photos