This Week in Christian History: MLK, Charlemagne, 'Chariots of Fire'
Dr. Martin Luther King, Jr. Gives 'Mountaintop' Speech - April 3, 1968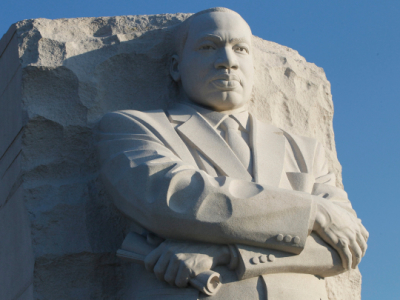 This week marks the anniversary of when Dr. Martin Luther King, Jr. gave his final public sermon, telling a crowd gathered at a church in Memphis, Tennessee that "I've been to the mountaintop."
"I just want to do God's will. And He's allowed me to go up to the mountain. And I've looked over, and I've seen the Promised Land. I may not get there with you. But I want you to know tonight, that we, as a people, will get to the promised land," said King.
"So I'm happy, tonight. I'm not worried about anything, I'm not fearing any man. Mine eyes have seen the glory of the coming of the Lord."
King's comments turned out to be tragically prophetic, for the following day an assassin would kill the notable civil rights activist as he stood outside his motel room. He was 39.