This week in Christian history: Protestant reformer dies, Augustine converts to Christianity, Pope Gregory VII
Augustine of Hippo converts to Christianity - April 24, 387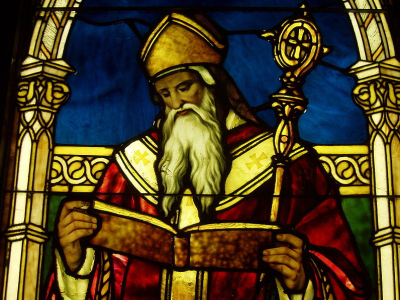 This week marks the anniversary of when notable early church father Saint Augustine of Hippo converted to Christianity and was baptized during the Easter Vigil observance.
The son of a Christian mother and a pagan father, Augustine was baptized by Saint Ambrose, the bishop of Milan, along with his son and a few others.
"Augustine himself records in Book 8 of the Confessions the climactic moment in which he surrendered to God's grace and was relieved of the doubts and fears which had so long kept him imprisoned," noted an Augustinian website.
"How many things came together now in one moment to bring him freedom: the story of a visiting countryman, the song of a young child, repeating Tolle Lege, Tolle Lege (Take up, read. Take up, read) moving him to pick up St. Paul's Letter to the Romans to find there the response to his heart's longing."