This Week in Christian History: 'Roe' Gets Baptized; Shakers Come to America; Martin Luther Foe Dies
Shakers Arrive in America – August 6, 1774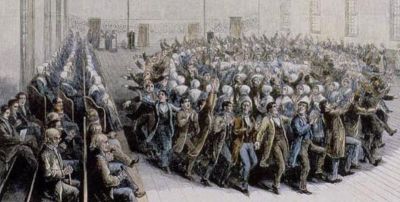 This week marks the anniversary of when a Quaker sect known as the Shakers arrived in New York, having traveled across the Atlantic from the British Isles.
The small group was led by Ann Lee, commonly called "Mother Ann," who reportedly undertook the journey after receiving a vision.
"In 1772 Mother Ann received another vision from God in the form of a tree. It communicated that a place had been prepared for she and her followers in America," noted the National Park Service.
"So, in 1774, Mother Ann and eight followers set sail for New York. Their goal was to establish Shaker communities based on the tenants of community, equality, simplicity, and charity."
The group established the first Shaker community in North America, settling on a piece of property located near Albany. Mother Ann would die ten years later.