Thousands Pack San Francisco's AT&T Park for 'America's Night of Hope' With Joel Osteen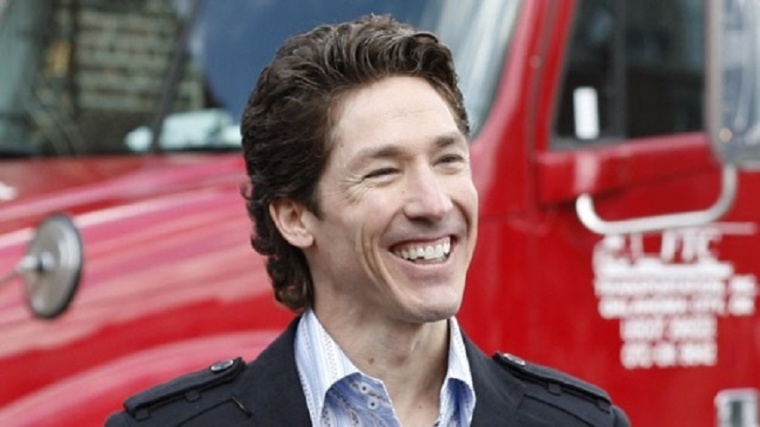 Thousands of people packed AT&T Park in San Francisco Saturday night for Joel and Victoria Osteen's America's Night of Hope, an inspirational praise and worship event.
It was the seventh annual America's Night of Hope event, but the first for San Francisco, where Osteen spoke about hope to the listeners who filled the home of the San Francisco Giants, the city's Major League Baseball franchise.
The event was broadcast live to millions online through SiriusXM radio.
"We like to go outside the Bible belt because that's where the message resonates with people," ABC7News quoted Osteen as saying. About his message, the pastor of Lakewood Church in Houston, Texas, said: "Some people say you're getting people's hopes up, but you can't have faith if you don't have hope."
Soon after the event, pictures and comments started poring in in social media, including on Twitter and Facebook, mostly to thank the Osteens for their message of peace and hope.
Osteen admitted that the message that he and his wife bring is mainly inspirational and motivational. "If I can help someone forgive or let go of the past, or to see this day as a gift even though something's not perfect, I believe that's what I hope to do," he said.
"Now, more than ever, it is clear the answer and hope for our nation can only be found in Jesus Christ," says the event's website. "Take a moment and share this special night with your friends and loved ones that they too may find the peace and hope that can only be discovered in Him."
"Victoria and I love the people of California," said the megachurch pastor in a statement shared with The Christian Post. "We're excited to be at AT&T Park for the first time, and we believe everyone who attends will be uplifted and filled with an expectation that their best days are still to come."
Last year, Osteen hosted the Night of Hope event at Yankee Stadium in New York City, which was also the location of the first one in 2009. Last year's event featured Christian Cultural Center pastor A.R. Bernard, Hillsong New York City pastor Carl Lentz, and worship singer Hezekiah Walker.
"... We believe it makes a difference to speak words of faith and speak words of victory, so I'll ask some of the great pastors of the New York area to join me tonight," he told the audience last year. "I've asked them to take a moment to just make a declaration by faith over our schools, over our government, over our firefighters, our police force, teachers, nurses, everything about the city, and not only that, but about your life as well."