Tim Tebow on Being Selected to Play in Double-A Eastern League All-Star Game
Tebow Named All-Star After Posting .762 OPS for Binghamton Rumble Ponies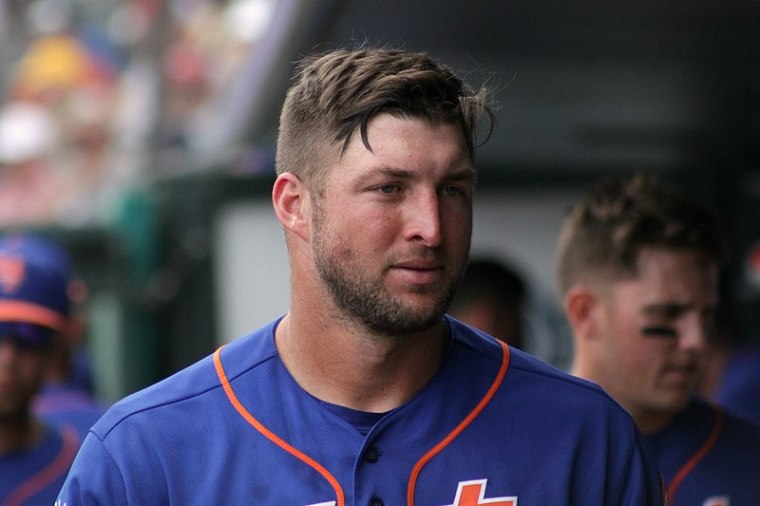 Binghamton Rumble Ponies outfielder and designated hitter Tim Tebow says he's excited to play in the upcoming Double-A Eastern League All-Star Game, but his main focus is on the remaining games of his team's season.
Upon being asked by news station WBNG-TV in Binghamton, New York, to talk about what it means to him to receive his first All-Star nod in pro baseball, Tebow said "it's a great honor" and a "privilege" and the game itself is something he's excited about, The Western Journal reported.
Tebow did reiterate, however, that he's not just locked in on playing in the All-Star Game or being selected for it. He pointed out that they still have games remaining on the schedule and he wants to concentrate more on the process of going through the season.
Tebow also acknowledged that receiving recognition for his play on the diamond "means a lot" given how much time he spent away from baseball to play football and follow other pursuits. Still, he's quick to admit that he has a long way to go in terms of improving in different facets of the game, but he did say that he feels that he's getting better from one game to the next.
After batting under .250 for the months of April and May, Tebow turned around his performance at the plate for June and posted a batting line of .301/.338/.425 across 24 games, per Baseball Reference. Tebow managed to increase his hit total from May to June — 20 for May, 22 for June — despite making 19 fewer trips to the plate. He also cut down his strikeouts from May to June by around 40 percent.
The 30-year-old's selection to the Double-A All-Star Game has already made an impact on fans' interest in the contest.
According to a report from Sports Illustrated, tickets priced as low as $20 could still be had for the game prior to the participants in the game being announced.
Following the announcement that Tebow would be involved in the proceedings, ticket prices climbed significantly. The report notes that some tickets are now priced at $149.
There is no word yet on whether Tebow will be in the starting lineup for the All-Star Game or if he will come off the bench.
Tebow and the rest of the Double-A Eastern League All-Stars will take to the field on July 11 at the Arm & Hammer Park in Trenton, New Jersey.