Tim Tebow Makes Surprise Visit to See Orlando Shooting Victim High School Teammate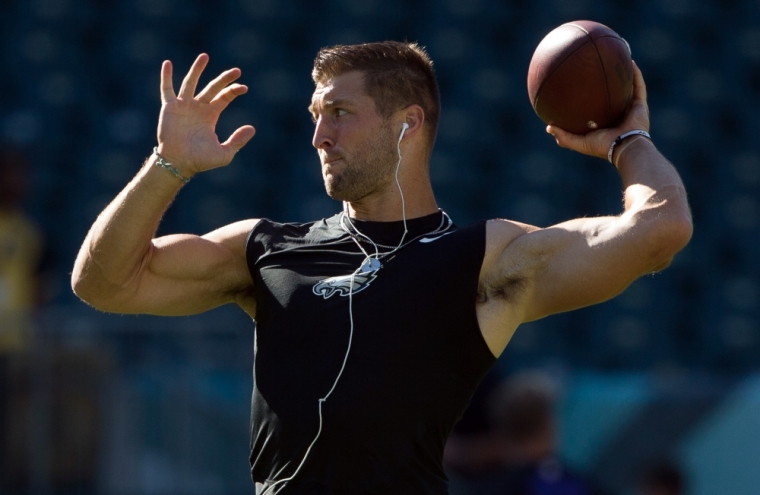 Tim Tebow left his vacation in the Bahamas this week to visit the surviving victims of the Orlando nightclub shooting who are still being treated at the hospital for injuries they sustained during the massacre.
One of the victims of the Pulse nightclub shooting that killed 49 people and injured 53 others on June 12 is Tebow's former high school football teammate, Rodney Sumpter.
Tebow visited Sumpter on Wednesday at the Orlando Regional Medical Center where his former teammate is recovering from being shot in both arms.
Sumpter, a bartender at Pulse who was working during the terror attack, took to Instagram to let the world know that Tebow left his vacation to provide moral support for the victims.
"My high school quarterback left the Bahamas to come and see me," Sumpter wrote. "Tebow has always been an awesome person."
Aside from Tebow, Sumpter was visited by Orlando City soccer captain Kaká, former MLB player Johnny Damon, former basketball star Shaquille O'Neal and Florida Gov. Rick Scott.
Tebow and the other athletes were invited to the hospital by the governor to boost morale, according to TMZ.
A representative for Tebow explained the importance of the Heisman Trophy winning athlete-turned-motivational speaker visiting the Orlando shooting victims.
"Tim has a lot of relationships in Orlando. Family. Friends," the rep. told TMZ. "He wants to do what he can."
Tebow has often said that his mission in life isn't to play football, but to impact the world in a positive way.
"In the end, football is just a silly game. Greatness comes from serving," Tebow told students during a 2013 convocation at Liberty University. "You want to be great? Be a servant. You want to be great? Humble yourself."
During a speaking engagement in Fresno, California, last April, Tebow challenged people to become positive role models.
"There is probably someone who is looking up to you," he said, according to The Fresno Bee. "There is someone that their life is going to be changed because of you. The question is, 'Is it going to be changed for the better or the worse?'"