Tim Tebow Opens Up About Struggles With His Homeschooling Experience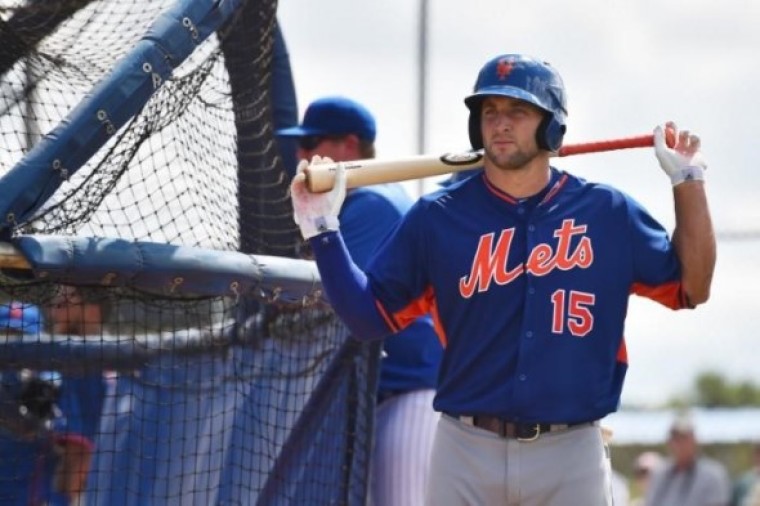 Tim Tebow is opening up about some of the struggles he experienced while being homeschooled in an effort to encourage other kids who are not taking part in traditional public school systems.
Tebow, the 29-year-old minor league baseball outfielder, released his book Know Who You Are, Live Like It Matters: A Homeschooler's Interactive Guide to Discovering Your True Identity earlier this month. In a conversation with CCM Magazine, the Christian athlete revealed that being homeschooled came with its fair share of challenges.
According to Tebow, one of the toughest things about being homeschooled is, "probably wondering at times what I was missing out on."
While Tebow does admit that he wondered what other kids were doing in more traditional school systems, he also pointed out that he was able to learn in a unique and flexible way.
"There were times I wondered what regular school would be like, and some days I even wanted to go, but there were so many things to be grateful for – that my schedule was flexible, that I could study things that I found fascinating, that I had the flexibility to go on missions trips," Tebow recalled. "I didn't appreciate this every day, I'm sure, but it's easy to see looking back."
Even though he loved subjects like nutrition and sports, Tebow admitted that he struggled in other areas. However, having his mother to work through those difficulties as his teacher helped Tebow.
"There were times that I was so discouraged because certain subjects like math and reading didn't come easy. I had to keep sticking with it," he said. "My mother was amazing at making learning fun. While I struggled to read being dyslexic, she would have me read Sports Illustrated for kids or have me research the benefits of protein, things I enjoyed learning about."
While Tebow had to deal with stereotypes of people thinking his parents were "crazy" and "weird" as pioneers of homeschooling, he had to develop his self esteem by leaning on God.
"This is where self-esteem comes in. I had to believe in myself, in who I was, that God had a purpose and a plan for my life," the football player turned baseball star insisted. "And I had to remember the blessings that homeschooling brings."
He didn't deny there are pros and cons associated with homeschooling. Tebow said he was able to get through the process by focusing on the pros.
"... My parents were choosing to homeschool for a reason, to instill in me character and help nurture my faith," he said. "There are pros and cons to everything, even not being homeschooled, so it's always better to focus on the pros!"
In his new book, Tebow encourages homeschooled kids to reflect on scriptures and journal their thoughts and feelings to help them through their experience.
"I know being homeschooled may not be the easiest thing in the world, so I wanted to write a book just for you. I'd like to encourage you in your studies by offering some lessons I've learned in my personal journey, lessons I want you to be a part of," Tebow writes in the introduction to Know Who You Are, Live Like It Matters. "I want this book to be about you: digging deep to find out who you are and what that means in real life."