Tim Tebow With Aaron Hernandez in 2007 Bar Fight; Encouraged Hernandez to Live 'Good Life'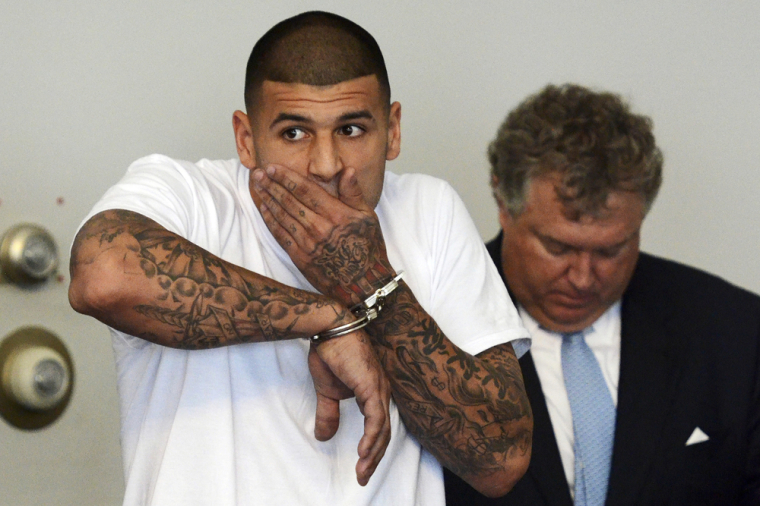 Reports have surfaced that former Denver Broncos and New York Jets quarterback and current New England Patriots draftee, Tim Tebow, tried to break up a bar fight with former Patriots tight end Aaron Hernandez, who was charged with murder last week.
On Tuesday, the Gainesville Sun released a Gainesville Police report of the bar fight in 2007. The report revealed that "Tebow, Hernandez and Shaun Young were at The Swamp restaurant and bar on April 28, 2007."
Hernandez, the report went on to say, refused to pay for drinks when presented with the bill. Tebow tried to calm him during the following dispute with manager Michael Taphorn, but the future tight end still boxed the manager in the ear outside the bar.
The University of Florida Athletic Association denied CP's request on Wednesday for comment on the incident.
Tebow's friendship with Hernandez traces back before this incident. The outspoken Christian athlete first encountered the future tight end in a recruiting visit, and convinced him to attend the University of Florida instead of Connecticut, where his brother went. Both played for the University of Florida Gators, Tebow as quarterback, Hernandez as tight end.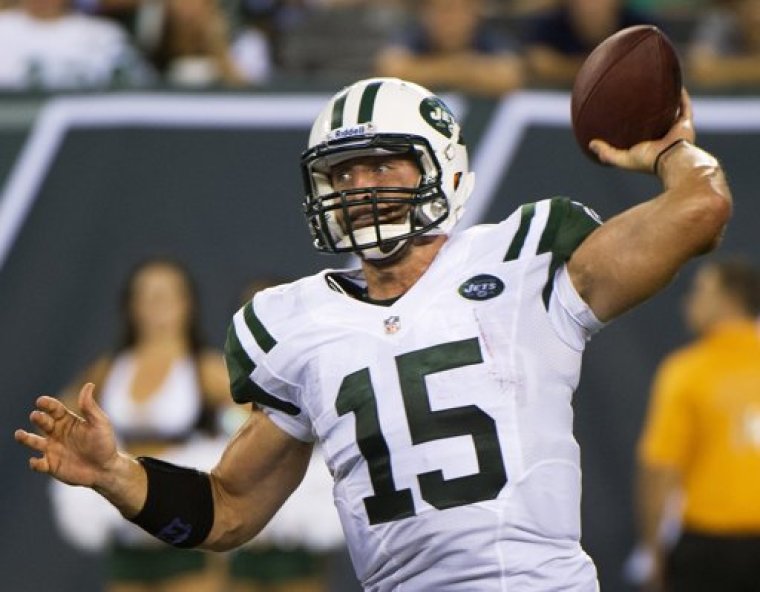 According to an unnamed source on Radar, "they didn't hang out off the field." While "Tim tried to encourage him to live a good life, a religious life, just like he does with so many people," the quarterback lost any influence he had over Aaron, who quickly got into trouble."
Hernandez lost his father in 2006, and "turned to drugs" afterward.
Last Wednesday, June 26, Hernandez was charged with murder following the death of semi-pro football player Odin Lloyd. Lloyd's girlfriend is the sister of Hernandez's fiancée. "Prosecutors say Hernandez, Ernest Wallace, 41, and Carlos Ortiz, 27, were the three men caught on surveillance cameras" driving Lloyd "into an industrial park, where he was shot five times and killed in the early hours of June 17," USA Today reported.
Hernandez was arrested in the morning and the New England Patriots released him "about 90 minutes later."
Following the arrest, other reports of violence connected to Hernandez surfaced. In addition to the bar fight, Gainesville police reports have also tied him to the shooting of two men, one in the head, also in 2007.
"Corey Smith was shot in the head at about 2:20 a.m. on Sept. 30, 2007, while driving a Crown Victoria," and "Justin Glass, a passenger, was shot in the arm, while Randal Cason, another passenger, was not harmed," the Orlando Sentinel reported.
Cason later "identified twin offensive linemen Maurkice and Mike Pouncey and safety Reggie Nelson as being involved in the incident." Because Hernandez was only 17 at the time, and subject to identity protection as a juvenile, his name was redacted from released reports, but Cason identified him as well.
On Wednesday, the Orlando Sentinel discovered that a simple gold necklace may have led to the shooting.
While in prison, denied bail and the ability to marry his fiancée, Hernandez has handled himself well in jail, according to Bristol County Sheriff Thomas Hodgson. "So far, since he first came, from the day when I met with him, he's been pretty much a model inmate" Hodgson told the NFL Network.
Nevertheless, Hodgson has announced he will not allow the former football star to marry his high school sweetheart and mother of his 7-month-old daughter in prison. "When I came (to this jail), I took the weights out, I took the TVs out of the cells, we don't have coffee," the sheriff explained. "I've told people, 'Look, if you come to prison, we're not going to use taxpayer dollars on what you otherwise could get on the outside when you make good choices.'"
"So we're not going to revamp our entire security system to perform marriages inside our prison. If you want to get married, what you do is, you stay out of jail," he concluded.
Despite Hernandez's "not guilty" plea, his arrest has sparked rage in the NFL community. On Tuesday, a bar fight broke out because a customer shouted Hernandez's name at D.J., Aaron's older brother. The older brother, who now coaches the tight ends at the University of Iowa, escaped unscathed.
Washington Post columnist Sally Jenkins penned the alleged outrage of other NFL players as Hernandez "unfairly stigmatizes" them as "violent and criminalized." She cited statistics showing that only 2 to 3 percent of NFL players commit crimes, while the national arrest rate for males 22 to 34 stands at 10.8 percent, according to FBI crime statistics from 2009.
Hernandez's next court date is tentatively scheduled for July 24.