Tina Campbell Cites Biblical Reasons to Forgive, Pray for and Stand With Trump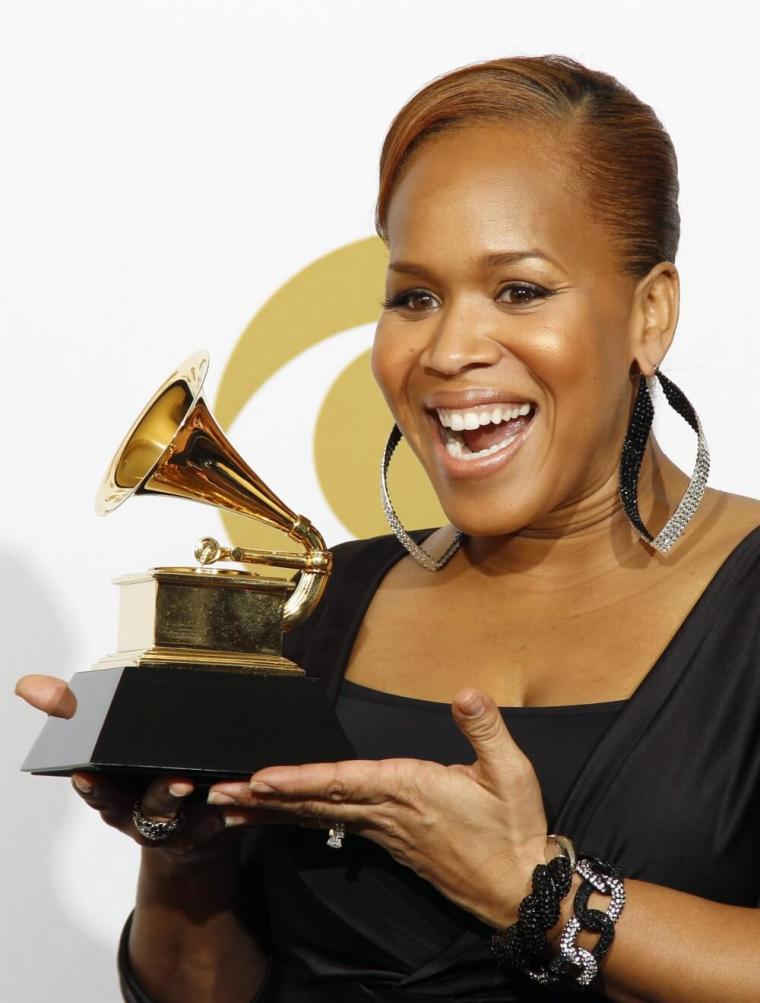 The nation has heard Tina Campbell sing the Lord's praises for years, but now one-half of Grammy Award-winning gospel music group Mary Mary is using her platform to cite biblical reasons why people should pray for President Donald Trump.
Many people are up-in-arms about Trump being elected the 45th president of the United States. Aside from him losing the popular vote to his Democratic rival Hillary Clinton by nearly 3 million votes, Gallup Poll findings reveal that Trump has the lowest approval rating of 45 percent among the last 13 presidents sworn into office since the '50s, according to Market Watch.
"President Donald Trump is the first elected president in Gallup's polling history to receive an initial job approval rating below the majority level," Gallup reported on Jan. 23. "He starts his term in office with 45 percent of Americans approving of the way he is handling his new job, 45 percent disapproving and 10 percent yet to form an opinion."
Also according to Gallup, former president Obama left office with an approval rating of 59 percent, based on survey results from Jan. 17–19, and an overall approval rating of 47.9 percent. "Despite subpar approval ratings for much of his presidency, Obama finished strong."
"Obama began his presidency with approval ratings in the high 60s, among the best for a newly elected president. But by the end of his first year, his approval ratings fell to near 50 pecent and dropped below the majority level early in his second year," Gallup added. 
Campbell, who stars in the hit WEtv series "Mary Mary" alongside her sister, Erica, thinks it's time to pray for Trump. In an open letter posted to her Facebook page Wednesday called "An Open Letter Regarding President Donald Trump," singer-songwriter, wife and mother used scripture to explain why she would forgive and stand by the president.
Citing Ephesians 3:20, Campbell expressed the importance of seeking to show compassion even when she disagrees with Trump.
"I believe that understanding and compassion is absolutely necessary for the progress of all people. So, although I don't always understand or agree with Mr. Donald Trump's politics, perspective, and approach, I believe that the same God that created all of us has deposited greatness inside of him that goes far beyond what many of us have seen and what many of us could imagine," she wrote.
"I believe that God can do exceeding abundantly above all that we can ask or think, according to the power that works in us. I believe that the power that works in us is our ability to love, and unify, and humble ourselves, and forgive, and hope, and pray, and educate ourselves, and apply wisdom and hard work to knowledge."
Instead of complaining about Trump being in office, Campbell said people should pray more for leaders. While the singer insists that she is not in agreement with all of his actions, she is leaning on biblical standards when choosing to forgive and believe in the president.
She is also praying for others to join her in prayer for the president.
"I choose to stand with him, and pray for him; because, as a follower of Jesus Christ and a firm believer in the Holy Bible, according to 1 Timothy 2:1-3, I have been commanded to: 'The first thing I want you to do is pray every way you know how ... especially for rulers and their governments, to rule well.  This is the way our Savior God wants us to live,'" she wrote. "My prayer is that every person in this nation who has the unalienable right to choose their thoughts, their perspective, and their words, would make this same choice."
Campbell is not the only Christian entertainer to reveal that she is praying for Trump. Actress Meagan Good also echoed similar sentiments in an interview with The Grio.
"I'm just going to pray for him. At the end of the day, he's still a human being," Good said last week. "I don't accept and I'm not OK with a lot of the stuff that has gone on, but he's still a human being and a child of God."