Tina Campbell Reveals New Album Release Date; Project to Feature Stevie Wonder and Joel Osteen Church Choir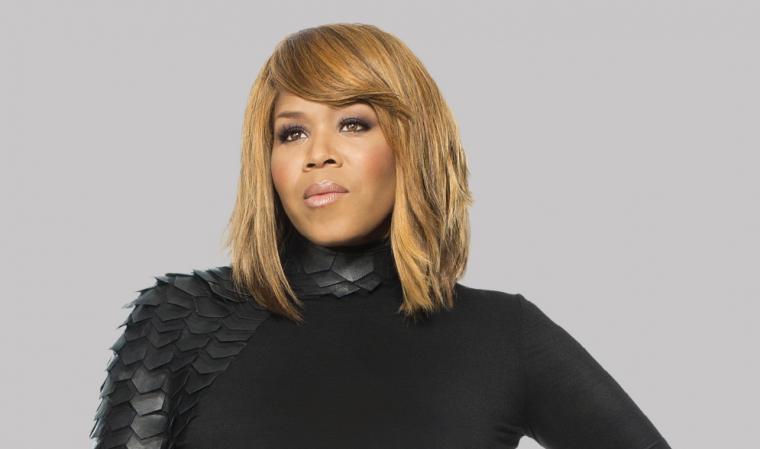 Tina Campbell is tapping some big names for her solo album debut, It's Personal which is officially slated for a May 7 debut.
Campbell, 40, took to Instagram to reveal some of the well known people that would be featured on her new projects, including her husband Teddy Campbell, sister Erica Campbell, brother-in-law Warryn Campbell, and mother Honey Atkins.
"Who's on Tina Campbell's solo album entitled it's personal," Tina questioned on Instagram. "Stevie Wonder, Teddy Campbell, Erica Campbell, Warryn Campbell, Honey Atkins, Aaron Lindsey, The Underdogs, Eddie Brown, Jason White, Donald Lawrence & his singers, PJ Morton, Shanta Atkins, Allen Sides, Joel Osteen's church choir, my kids, me, The Father, The Son, and The Holy Ghost! U oughta buy it May 7th!!!"
One of recent musicians to be unveiled is songwriter, recording artist and choir director Donald Lawrence and his well known choir The Co. Lawrence, 53, took to Instagram to reveal the big news that his choir was working on a song for Campbell.
"Took a few members of TheCo into the studio to track a song for @TeddyandTina (Tina's solo album) Produced by @aaronwlindsey #TheHeartOfASongIsEverything," Lawrence wrote. "WhatComesFromHeartsReachesHearts."
Campbell, one half of the gospel music duo Mary Mary, has been vocal about releasing her solo material after her sister and fellow group member Erica Campbell found success doing so. Tina previously announced that she would release her forthcoming book, I Need a Day To Pray, and album It's Personal next month.
Last Nov, the gospel singer created a special night where she previewed her upcoming book, solo music and testimony at her church for "An Evening With Tina Campbell." She previously spoke to The Christian Post about her decision to do so.
"I figured I would create the model or create the event, create what God gave me to give to the world and we'll just see what He does with it. I mean, I really wanted to share with people what He's done," Tina previously told CP. "When people go through devastating scenarios in their lives they go through a great transformation. Sometimes I'm singing that, sometimes I'm saying that, sometimes I'm praying and confessing that."