Tina Campbell's Debut Album 'It's Personal' Misses Launch Date and Gospel Singer Doesn't Know Why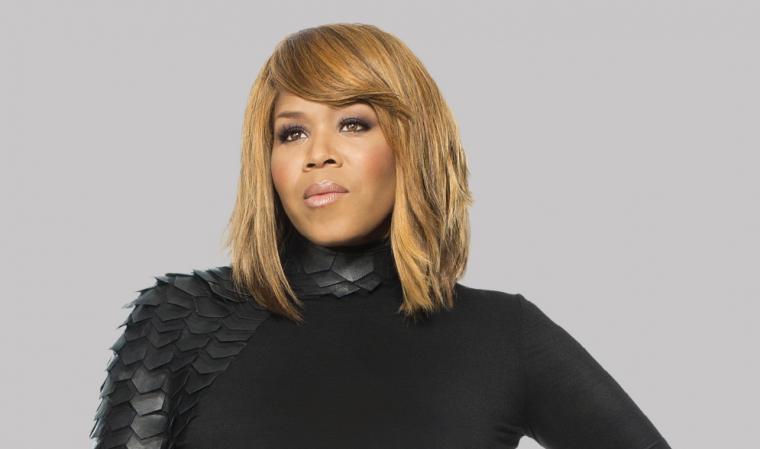 Gospel star Tina Campbell has missed the launch date for her debut album "It's Personal" by nearly a week and the inspiring songbird is now saying she has no idea when the album that should have been released on May 7 will be available to fans.
The 41-year-old singer who is one-half of the gospel music group Mary Mary, has been vocal about her range of emotions leading up to the release of her solo music. Now with the delayed release of the highly touted album, the singer says she's watching and waiting to see what happens with the project like everyone else.
"I wish I had answers for exactly when my CD will be available but the truth is, I'm waiting and expecting just like all the fans. I suppose I'm learning about all the unexpected twists and turns of being independent, all while everyone, including me, watches and waits," Campbell wrote on Twitter. "My plan didn't go as planned for a May 7 album release. I sure didn't intend to disappoint."
The singer revealed that she was relying on God to handle the situation.
"When you've done all u can, u just rest in God's plan. On that note, I'm resting my head," she wrote. "Thanks for your patience. I pray the whole world feels it was worth the wait once it finally hits."
Despite the delay of the album, Campbell's book "I Need A Day To Pray" was released May 7. Some well-known family members such as her husband Teddy Campbell, sister Erica Campbell, brother-in-law Warryn Campbell, and mother Honey Atkins are expected to be featured on the album.
Earlier this month, Campbell took to Instagram to reveal some of the struggles she has been facing regarding her solo music.
"I've been fighting discouragement for three weeks because I'm doing something I've never done before with limited experience, expertise, resources, and help to do it. Setbacks have worked to distract and discourage me," Campbell wrote on Instagram. "Sometimes I've fallen back but I wake up everyday and choose to move forward because God is with me and if God be for me, who can be against me-1 John 4:4."
She however later explained why she chose to be encouraged.
"Today I am encouraged because THE ULTIMATE ENCOURAGER 'THE HOLY SPIRIT' LIVES INSIDE OF ME and I'm choosing to tap into that and ignore everything else that conflicts with it-Isaiah 41:10 Deuteronomy 31.8, Joshua 1:9," Campbell wrote. "God is more than amazing, more than able, and more than willing to manifest His love, His grace, and His power in my life and yours. All of you who have already began to support this project have encouraged me more than I can explain."