Gospel Star Tina Campbell Quashes Suggestions of Rivalry With Sister Erica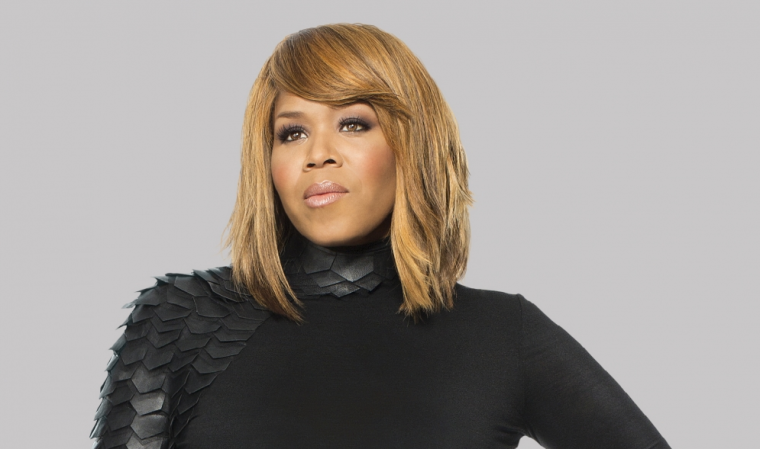 Gospel star Tina Campbell, formerly of the music duo Mary Mary in which she performed with her sister Erica Campbell, has quashed suggestions that there is now a rivalry between her and her sibling since they both embarked on solo music careers.
Campbell,41, released her debut solo album "It's Personal" and book "I Need A Day To Pray" May 7. Her sister Erica Campbell released her own solo debut album "Help" last March and received a number of awards for the project, including a Grammy award.
Since Tina is beginning her own journey into solo music territory, a number of people have been comparing the sisters on social media and suggested there may be an ongoing rivalry. Tina however has made it clear that the sisters are nothing but loving and supportive of each other's solo work.
"Erica and Tina are each others biggest supporters. We are the best of sisters," Tina told Parlé magazine when asked about the suggestions. "We love each other, we ain't in competition with each other. I'm not Erica, I'm not trying to be Erica, she's not me, she's not trying to be me."
She further suggested that people stop comparing them.
"The world can put us in competition with each other and do all those things but I would suggest that they don't because that's not our truth," Tina told the magazine. "We're real sisters who really support each other."
Tina previously took to Instagram to reveal some of the well-known people that would be featured on her new projects, including her husband Teddy Campbell, sister Erica, brother-in-law Warryn Campbell, and mother Honey Atkins.
"Who's on Tina Campbell's solo album entitled it's personal," Tina noted on Instagram. "Stevie Wonder, Teddy Campbell, Erica Campbell, Warryn Campbell, Honey Atkins, Aaron Lindsey, The Underdogs, Eddie Brown, Jason White, Donald Lawrence & his singers, PJ Morton, Shanta Atkins, Allen Sides, Joel Osteen's church choir, my kids, me, The Father, The Son, and The Holy Ghost! U oughta buy it May 7th!!!"
Last November, the gospel singer created a special night where she previewed her upcoming book, solo music and testimony at her church called "An Evening With Tina Campbell."
"I figured I would create the model or create the event, create what God gave me to give to the world and we'll just see what He does with it. I mean, I really wanted to share with people what He's done," Tina told CP about the event in an earlier interview. "When people go through devastating scenarios in their lives they go through a great transformation. Sometimes I'm singing that, sometimes I'm saying that, sometimes I'm praying and confessing that."