Gospel Star Tina Campbell Shares How She Overcame Discouragement While Creating Solo Album 'It's Personal'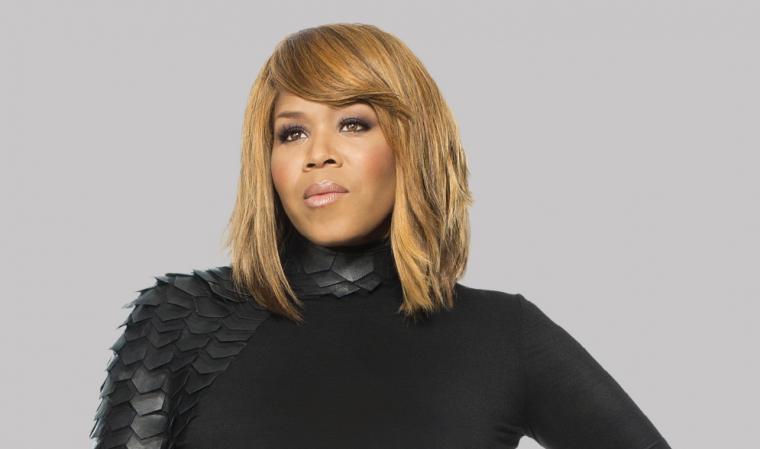 Gospel star Tina Campbell is readying a new album and book to be released May 7, but she's also sharing that her journey into solo artist territory has been a spiritual battle on her social media account.
Campbell, 41, took to Instagram to reveal some of the struggles she has been facing while working on her solo music apart from her group Mary Mary.
"I've been fighting discouragement for three weeks because I'm doing something I've never done before with limited experience, expertise, resources, and help to do it. Setbacks have worked to distract and discourage me," Campbell wrote on Instagram. "Sometimes I've fallen back but I wake up everyday and choose to move forward because God is with me and if God be for me, who can be against me: 1 John 4:4."
The singer, however, explained why she chose to be encouraged.
"Today I am encouraged because THE ULTIMATE ENCOURAGER 'THE HOLY SPIRIT' LIVES INSIDE OF ME and I'm choosing to tap into that and ignore everything else that conflicts with it: Isaiah 41:10, Deuteronomy 31.8, Joshua 1:9," Campbell wrote. "God is more than amazing, more than able, and more than willing to manifest His love, His grace, and His power in my life and yours. All of you who have already began to support this project have encouraged me more than I can explain."
She concluded by sharing her hope for the projects.
"Now I hope that this work, that only the Holy Spirit could give me, serves as a complete encouragement to you," Campbell said. "Be blessed, in Jesus name, on purpose."
Campbell's debut album It's Personal and book I Need A Day To Pray will be released on May 7. Some of the well known artists that will be featured on her new projects include her husband Teddy Campbell, sister Erica Campbell, brother-in-law Warryn Campbell, and mother Honey Atkins.
"Who's on Tina Campbell's solo album titled It's personal?" Tina previously questioned on Instagram. "Stevie Wonder, Teddy Campbell, Erica Campbell, Warryn Campbell, Honey Atkins, Aaron Lindsey, The Underdogs, Eddie Brown, Jason White, Donald Lawrence and his singers, PJ Morton, Shanta Atkins, Allen Sides, Joel Osteen's church choir, my kids, me, The Father, The Son, and The Holy Ghost! U oughta buy it May 7!"