TLC Cancels '19 Kids and Counting,' but Will Feature Duggar Family in Upcoming 'Special Documentary'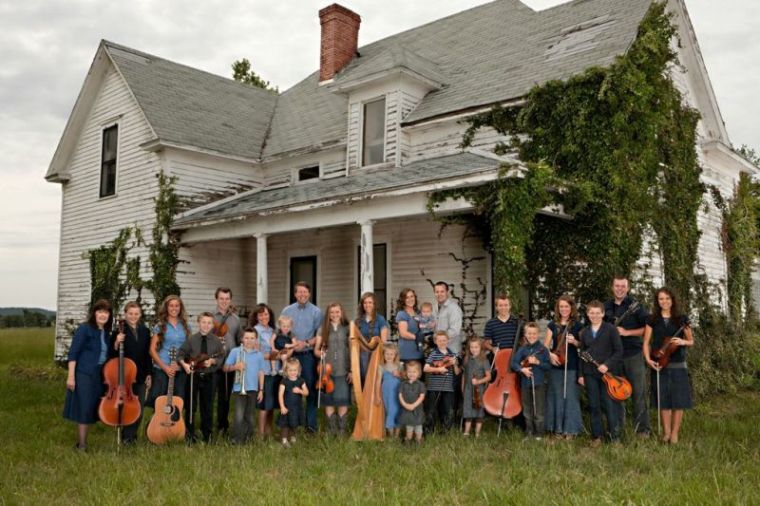 TLC canceled its long-running reality TV series "19 Kids and Counting" on Thursday, two months after the show was suspended in the wake of a decade-old molestation scandal involving Josh Duggar and at least two of his sisters.
In a statement released today, TLC confirmed that the Duggar family's reality show "will no longer appear on the air" after 10 seasons.
"19 Kids and Counting" followed the lives of the Arkansas-based Christian family whose conservative values and faith-inspired lifestyles made them an instant hit when they first appeared on air back in 2008.
TLC, formerly known as The Learning Channel, did not respond to The Christian Post's request for further comment by press time.
On May 22, TLC pulled the series following the revelation that 27-year-old Josh Duggar had molested five girls when he was 14 years old, including at least two of his sisters, Jill, 24, and Jessa, 22.
In a Facebook post shared shortly after TLC's announcement, the Duggar family said that they are "thankful" to have had a platform to share the Gospel for so many years and to have worked with a film crew that became "like family to us."
"We are so thankful for our film crew that has shown up at our house for over a decade. They have become like family to us," the Duggars said. "Our desire in opening our home to the world is to share Bible principles that are the answers for life's problems."
The statement went on to acknowledge that while the molestation controversy has been "painful," the family is "pleased" with the man that Josh has grown to become and they look forward to putting the issue behind them. They also shared their hope that their story might bring others closer to God.
"With God's grace and help Josh, our daughters and our entire family overcame a terrible situation, found healing and a way forward," they wrote. "We are so pleased with the wonderful adults they have all become.
"It is our prayer that the painful situation our family went through many years ago can point people toward faith in God and help others who also have lived through similar dark situations to find help, hope and healing, as well."
Josh, who resigned from his position as a director with Family Research Council Action, has not spoken out about TLC's decision to cancel the family's reality show, but tweeted a link to the family's statement.
TLC has not completely cut ties with the Duggar family as they will reportedly continue working together on an upcoming documentary.
"We look forward to working with TLC on this upcoming special documentary and hope that it is an encouragement to many," the Duggars wrote. "We know Who holds the future and are confident that He will work all things together for good."