TLC's New Series 'Lost in Transition' Features 4 Transgender Husbands Who Want to Be Women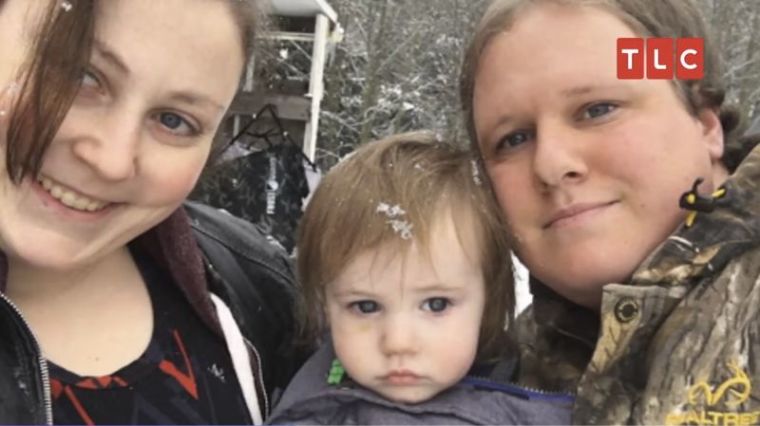 The cable network TLC will launch a new television docu-series next month that seeks to highlight the lives of four married couples in which the husbands have come out to the wives as transgender.
"Lost in Transition," which will premiere on May 20, takes places as the wives of each of the four couples will have just recently learned about their husband's preferred gender identity and their decisions to live their lives as women.
The series will be told through the wives' point of view as they deal with the unexpected news that their husband really wants to live as women, not men.
"You'll witness each couple's journey as they come out to family and friends, take steps forward with the transition process, and figure out how to best evolve their marriages," TLC explains in a web posting that introduces each of the four couples.
The first couple, Jennifer and Larry, met each other as teenagers. Now, Larry is a lawyer and Jennifer runs his law office and they have four kids. The TLC page explains that while Larry seemed to be living a happy life on the outside, he was "battling a deep depression" for years.
"One night, Larry broke down and told her something he had been hiding his entire life. He revealed to his wife that he wanted to be a woman, and their lives changed instantly," the page explains. "Now, as Larry is becoming 'Lawren,' Jennifer is trying to hold the family, and their law practice, together."
Another couple, Beverly and AJ, supposedly have a "typical American love story." They met in college and got married after three years. It wasn't until 22 years and two kids later that Beverly discovered that AJ had women's clothes on his side of the closet.
When she pressed him about it, he admitted that he was a transgender and wanted to leave her in order to become "Karen." Additionally, one of the couple's children is also transgender.
"With her divorce pending, Beverly searches to find her footing as she prepares to find a new place to live, manage her finances alone, and re-enter the dating world," the TLC website explains.
The third couple, Cindy and Troy, had been together for 10 years when Troy broke the news that he wanted to be known as "Lucy." According to TLC, the news devastated Cindy and she is "having a hard time coming to terms" with the situation because she has made it clear she does not want a "same-sex union."
As for the fourth couple, Stacy and Les, they had known each other since they were small kids in grade school and fell in love as sophomores in high school. When Les (known in the show as Leslie) broke the news to Stacy, "she felt betrayed and confused."
"She ultimately decided that she wants to do whatever it takes to help her husband and keep their family together," TLC reports. "But, this may be easier said than done in their small-minded town where few people know what 'transgender' means."
The new docu-series comes as TLC has also televised the transgender-themed reality series "I am Jazz." The show, which premiered in 2015 and now has four seasons, focuses on the life of a teenager named Jazz Jennings, who was born a male and identifies as a female.
Some conservative Christians have voiced their outrage and claim that cable networks are promoting the transgender lifestyle through such programming.
In 2015, ABC Family televised the show "Becoming Us," which focuses on a family in which the father comes out as transgender.
Larry Tomczak, a best-selling author and cultural commentator with over 40 years of ministry experience, warned at the time that parents should really be careful about what they let their kids watch on some of these cable networks.
"Protect your family by being discerning parents and providing healthy alternatives," he wrote in an op-ed. "Prevent exposure to those networks and stations promoting unrighteous activity."