To the Women: #MarchOn! — An Interview with 'Selma's Niecy Nash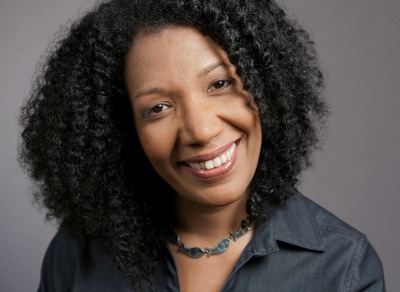 I grew up in a household run by a woman of the civil rights movement. My mother, born Sharon Lawrence in 1948, was a teenager when she joined the Student Non-Violent Coordinating Committee in 1966, one year after Dr. King's legendary march from Selma to Montgomery and President Lyndon B. Johnson's passage of the 1965 Voting Rights Act. With the foundations of progress and protection laid, there was still much work to be done. My mother was based in Philadelphia, where she helped establish one of SNCC's embattled northern offices.
A few years back, as I fished through boxes brimming with old papers and notepads, I discovered handwritten notes from James Forman to my mother. Forman offered detailed instruction to the then 18-year-old young woman who would become my mother only a few years later. Her job was much like mine is now: church outreach. The way she tells it, there were only a few churches in Philadelphia willing to offer their pulpits for movement people to speak. It was her job to secure those pulpits when giants like Forman, Stokely Carmichael, and others came to town.
I grew up aware of the women of the civil rights movement — my mother was one of them.
Perhaps that's why I was so struck by the rare effort made by the film Selma to highlight the roles of women in that struggle, which by many accounts was the high-water mark of the civil rights movement. In the film's opening moments, viewers witness four beautiful little girls blown to bits in the bowels of 16th Street Baptist Church in Birmingham, Ala. Soon after we witness Annie Lee Cooper's battle with the voting registrar who demands that she recite the preamble to the Constitution, which she does. And Dr. King wakes the great singer, Mahalia Jackson, from sleep asking her to sing to him. Like an army sergeant responding to the request of a general, Jackson comes at attention and sings, "Precious Lord, Take My Hand." And it is Diane Nash, in director Ava DuVernay's Selma, who keenly declares to the doubting men, Dr. King among them, "Selma is the next great battleground." That is the context of this American story — a battleground. Every mundane act could — and often did — draw wartime violence. And perhaps no scene parades the Civil War spirit that rose from the ranks of Sheriff Jim Clark's army of officers more than DuVernay's portrayal of "Bloody Sunday."
Officers beat protestors with barbed wire-wrapped batons and chase them on horseback, lashing black flesh like antebellum overseers. This is a battle-field, and on it, the women are warriors. The women march to the Edmund Pettus Bridge in two-by-two formation alongside the men. And with the men, the women take the beatings. Perhaps the most vicious moment in that battle scene is the moment Amelia Boynton, longtime Selma organizer, takes multiple blows to the body and head by an officer completely given over to a Confederate spirit.
On Jan. 9, my birthday and the day Selma opened in wide release, I spoke with Niecy Nash, who played Richie Jean Jackson in the acclaimed film. Best known as a comedienne and most recently seen in HBO's sleeper hit Getting On, Nash's Richie Jean character played a critical role in Selma. Richie Jean welcomed and nurtured the movement.
"She actually opened her home to the movement," Nash explained during our telephone interview. "She made sure they could come there to galvanize and get their game plan together."
In fact, in the film, we witness the movement's generals sprawled over Richie Jean's living room galvanizing their game plan for King's upcoming meeting with President Johnson. It is within her welcoming space that the demands of the movement are drawn.
Nash explained that Richie Jean provided hot meals for the generals and washed their clothes.
"She gave them what they needed," Nash said, "… provision for the vision."
When I asked why Nash thought it took 50 years for the roles of women in the civil rights movement to be highlighted as they are in Selma, she explained: "That was a time when men ran the country. That was a time when women were behind the scenes. So when you're taking a record of events, you're looking to who you feel are the leaders at that time." She goes on to explain that the unsung heroes were there and when DuVernay joined the project, she made sure to highlight their contributions.
As I consider the roles of the women of the civil rights movement and look at the prominent place of women in today's #blacklivesmatter movement, I am struck. The hashtag #blacklivesmatter, which helped galvanize the world with spiritual truth to counter the spiritual lie that blacks lives don't, was started by women: Alicia Garza, Patrisse Cullors, and Opal Tometi. Many of the young organizers — like @Nettaaaaaaaa, field organizer for Amnesty International in St. Louis and publisher of the #thisisthemovement daily newsletter — and clergy, like Rev. Traci Blackmon of Christ the King United Church of Christ in Florissant, Mo., and Michelle Higgins, worship leader and organizer of evangelicals throughout St. Louis — many of the leaders of today's movement are women.
I asked Nash if she has any advice for the women and girls of the #blacklivesmatter movement today. She explained that one of the hashtags they're using for the film is #MarchOn.
Nash's words to these current-day foot soldiers and generals of the #blacklivesmatter movement: "#MarchOn!"
This piece was originally published on Sojourners.