Together 2016: Pope Francis Urges Millennials to 'Find the One Who Can Give You an Answer to Your Restlessness'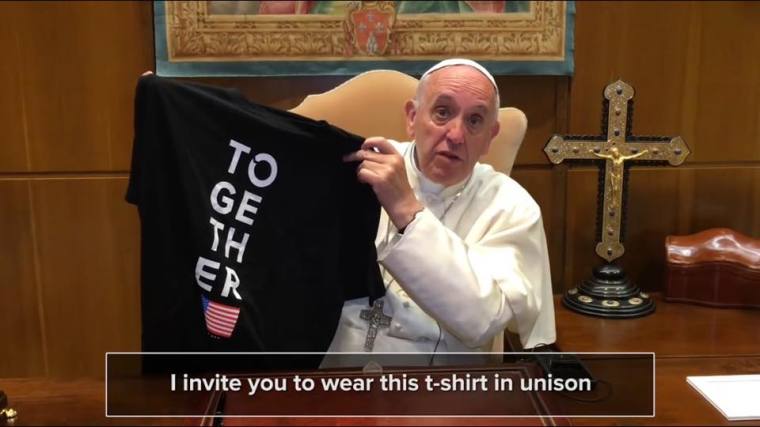 WASHINGTON — In a YouTube video greeting to all of the millennials gathered at the National Mall for Together 2016 on Saturday, Pope Francis spoke about the "restlessness in their hearts," and encouraged them to channel that energy to pursue Jesus.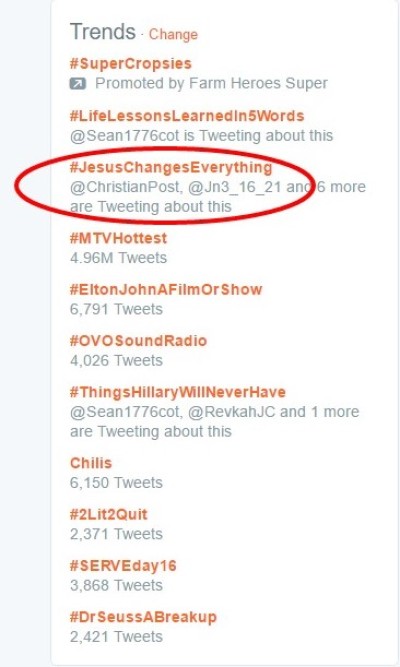 Even though theological differences abound among the Christian denominations that came together for Together 2016, at the heart of the millennial-focused prayer and worship gathering was one common theme: Jesus changes everything, and only He can reset our differences.
Speaking in Spanish, his native language, the pontiff said in his message: "I know there is something in your heart that moves you, and that makes you restless, because a young person who is not restless is an old person. And you have youthfulness and youthfulness breeds restlessness."
"What is your restlessness?" he asked. "Do you know what it is or do you not know? Do you want to know what your restlessness is?"
Francis then invited those watching to "find the One who can give you an answer to your restlessness," and encouraged everyone to wear the Together 2016 T-shirt.
"God does not leave anyone disillusioned. Jesus is waiting for you. He is the One who planted the seeds of restlessness in your heart."
"Give it a try! You have nothing to lose! Try it. Then you can tell me," the pope added.
Throughout the day on Saturday, the hashtag #JesusChangesEverything was the third highest trending hashtag in the United States, which Together 2016 visionary Nick Hall urged attendees and viewers of the livestream to tweet in order to make it the top trend in the nation.
As The Christian Post reported in June, ecumenical overtures aren't new for the pope. Dr. Geoff Tunnicliffe, former secretary general of the World Evangelical Alliance and chairman of the Advisory Board of Christian Media Corporation, noted in his June 10 meeting with the pontiff that a 'John 17' spirit was present "as their discussions focused on Jesus Christ even as they talked about theological differences."
The Together 2016 event was cut short by the National Park Service due to extreme heat as temperatures rose to above 90 degrees Fahrenheit, and concluded at 4:30 p.m. EST.