Tony Perkins Slams 'Left's Cultural Bullies' After ACC Pulls Championship Game Out of NC Over Transgender Bathroom Law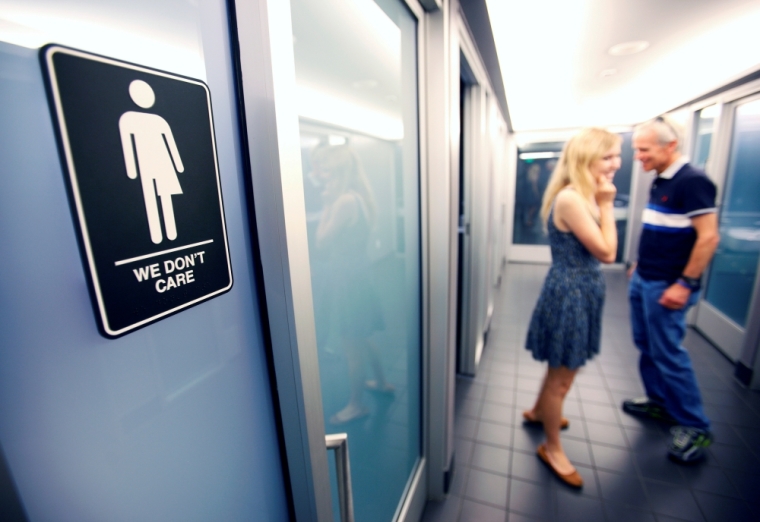 Conservative leader Tony Perkins of the Family Research Council has blasted the Atlantic Coast Conference for moving its championship football game to Orlando as a form of protest against North Carolina's bathroom law that bars men who identify as female from going into women's bathrooms.
"The ACC is placing the Obama political agenda above the hard working people and businesses of Charlotte. While siding with Hollywood and a handful of entertainers, the ACC is ignoring the privacy and safety concerns of parents and children," Perkins said in a statement after the ACC made its decision.
"I commend North Carolina Governor McCrory for his courage and moral clarity in not caving in to the ACC's threats to move the championship game. After weathering the storm — and picking up millions of allies — North Carolina isn't about to flinch just because sports leagues like the ACC and the NCAA are beholden to the Left's cultural bullies," he added.
The Orlando Sentinel reports that the ACC finds North Carolina's bathroom laws discriminatory to the LGBT community, since it asks people to use the bathrooms of their birth sex, rather than the gender they identify with.
It follows other major sports organizers, such as the National Collegiate Athletic Association, which earlier this year also pulled out championship events from North Carolina over HB 2.
The NCAA has argued that besides being discriminatory to LGBT people, the HB2 law in North Carolina also protects government officials who refuse to serve the LGBT community.
Other conservative Christians, such as brothers Jason and David Benham, have accused the NCAA of being used by LGBT activists and champions of the sexual revolution in their protest.
"The NCAA is doing the sexual revolution's bidding. They are being used by the sexual revolution, by those pushing the radical LGBTQ agenda to redefine and reshape what America looks like," David told The Christian Post in an interview earlier in September.
"The radical revolution to overtake America follows a three-step plan — frame the issue, facilitate support, fracture dissent."
Perkins added in his statement on Wednesday that despite what the ACC and NCAA argue, their decisions to punish North Carolina will not help anyone.
"What could be more inclusive than letting businesses and private organizations set their own policies on bathrooms, showers, and locker rooms? That's what HB 2 does: respects the opinions of everyone, instead of using the government to punish non-conformers," the FRC president wrote.
"The American people are tired of political correctness and political agendas being placed above everything else. It's time the ACC and its leaders, like Georgia Tech President Bud Peterson, get back to focusing on sports, not redefining what it means to be male or female," he said.