NC Gay Couples Who Got Marriage License and Sued Anyway Lose in Federal Court
NC Gay Couples Who Got Marriage License and Sued Anyway Lose in Federal Court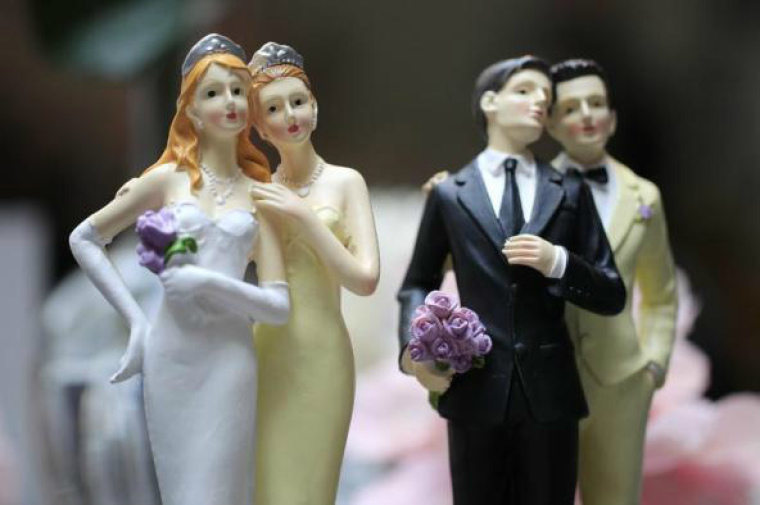 A federal judge upheld a law which allows North Carolina magistrates to refuse to perform same-sex marriages if it conflicts with their religious beliefs, noting that the couples who sued got what they wanted, a marriage license.
Last year, the North Carolina legislature passed Senate Bill 2, which allowed for magistrates to refuse on conscience grounds to recuse themselves from performing gay marriages.
In a decision issued Tuesday in Ansley et al. v. Warren, U.S. District Court Judge Max O. Cogburn, Jr. dismissed the lawsuit under the grounds that the plaintiffs lacked standing, since none of them had been denied a marriage license.
"As Plaintiffs have made no allegations of an 'injury in fact' that might otherwise allow them to assert standing in this case, Plaintiffs have failed to meet their burden of showing they have standing to bring Due Process and Equal Protection claims," wrote Cogburn.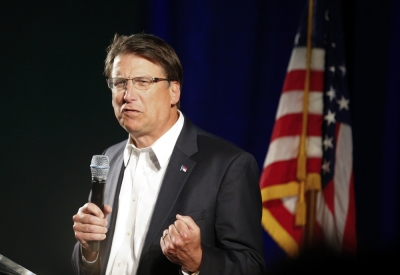 "Accordingly, because Plaintiffs lack standing to bring their Fourteenth Amendment challenges, the court lacks subject matter jurisdiction over them and this action must be dismissed."
Mat Staver, founder and chairman of the conservative group the Liberty Counsel, said in a statement released Wednesday that the lawsuit that was dismissed was a "ridiculous" effort.
"The North Carolina legislature passed a law to accommodate the religious convictions of the magistrates in order to avoid making them choose between following their conscience or facing punishment," stated Staver.
"But the plaintiffs object to this reasonable accommodation and continually pursue the ridiculous fight against it. The magistrates should not be forced to violate their conscience, especially where there are reasonable options to accommodate their religious convictions."
Introduced in late January, Senate Bill 2 was primarily sponsored by Republican State Senator Phil Berger, who also served as the Senate's president pro tempore.
"Every magistrate has the right to recuse from performing all lawful marriages under this Chapter based upon any sincerely held religious objection," read SB 2.
"Every assistant register of deeds and deputy register of deeds has the right to recuse from issuing all lawful marriage licenses under this Chapter based upon any sincerely held religious objection."
The Legislature passed SB 2 only to have Governor Pat McCrory veto the legislation in late May. In a statement, Gov. McCrory argued that "we are a nation and a state of laws."
"Whether it is the president, governor, mayor, a law enforcement officer, or magistrate, no public official who voluntarily swears to support and defend the Constitution and to discharge all duties of their office should be exempt from upholding that oath," stated McCrory.
In June the legislature successfully overturned McCrocy's veto. In response, two separate lawsuits were filed against the new law.
In addition to Cogburn's dismissal of the suit Ansley et al. v. Warren, North Carolina's Court of Appeals dismissed the other suit, brought by plaintiffs Gilbert Breedlove and Thomas Holland.
In their decision, the Appellate Court affirmed a lower court decision rejecting the suit, concluding like Cogburn that the plaintiffs lacked the standing to sue.
"Because defendants lacked the actual authority to sanction, suspend, or remove plaintiffs, the allegations in plaintiffs' complaint, when viewed as true and considered in the light most favorable to plaintiffs, fail to demonstrate an injury that defendants were capable of inflicting upon plaintiffs, and by extension fails to show that such an injury could be redressed," read the Court's ruling, also issued Tuesday.
"If defendants could not remove plaintiffs, then defendants could not have harmed plaintiffs by such a removal, and therefore plaintiffs lacked standing to bring an action for this purported harm. We therefore hold that the trial court did not err in granting defendants' motion to dismiss for lack of standing."