Wyoming Judge Threatened With Dismissal Over Refusing to Officiate Gay Weddings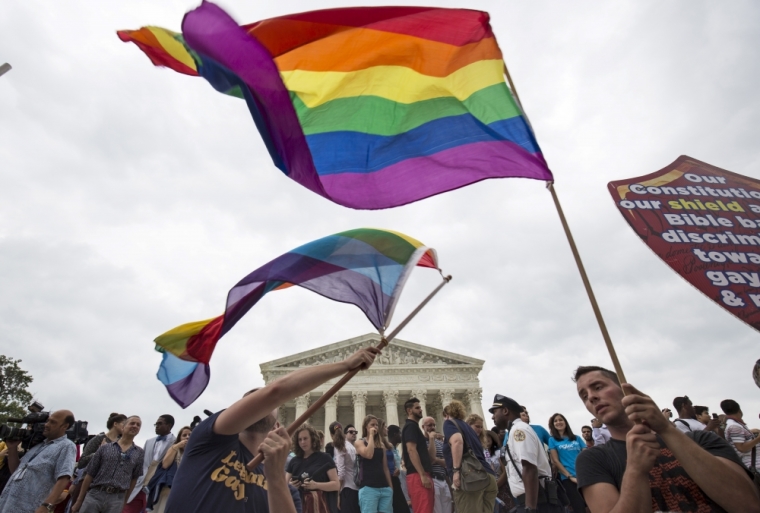 A Wyoming judge may be dismissed over stating that she refuses to perform same-sex weddings due to a sincerely held religious objection to the practice.
Municipal Judge and Circuit Court Magistrate Ruth Neely of Pinedale may be removed from the bench by the Wyoming Supreme Court following a recommendation from a state agency that she be punished for her stance.
The Becket Fund for Religious Liberty filed an amicus brief Tuesday in support of Judge Neely, arguing that the effort to remove her from the judiciary "violates both the United States and Wyoming Constitutions."
At specific issue in the amicus brief was a recommendation filed February from the Wyoming Commission on Judicial Conduct and Ethics supporting Neely's removal from office.
"Judge Neely has been an exemplary judge who treats LGBT citizens, like all other citizens, with impartiality and fairness both inside and outside her courtroom. Further, Wyoming already has a means for addressing possible or perceived bias: recusal," stated the Becket Fund's brief.
"Yet the Commission instead chooses a far more drastic, disproportionate punishment: complete removal from any judicial position, regardless of whether that position is authorized to perform marriages."
In October of 2014, a federal judge struck down Wyoming's law banning gay marriage. That December, Neely was quoted in a local media outlet as saying that she refused to perform gay marriages.
"We have at least one magistrate who will do same-sex marriages but I will not be able to," explained Neely to the Sublette Examiner. "When law and religion conflict, choices have to be made."
Last August the Commission on Judicial Conduct and Ethics launched an investigation into Neely's statements to determine if she should be removed from her office.
Jason Marsden, executive director of the Matthew Shepard Foundation, told the Associated Press last August that he supported the inquiry against Neely.
"They're going to find out from the judicial system that doing their job for gay and lesbian customers and citizens is their responsibility. And they will ultimately be forced to do it, or face the legal consequences of their choices," stated Marsden.
The Becket Fund is not the only entity filing a friend-of-the-court brief in support of Neely. Several other organizations and public officials of Pinedale have also filed amicus briefs on behalf of the judge.
These include the Frederick Douglass Foundation, The National Black Church Initiative, The Coalition of African American Pastors USA, Alveda King Ministries, Urban Family Communications, Church of God in Christ World Missions, and assorted current and former state legislators.
"As a local LGBT couple who actually knows Judge Neely put it: punishing Judge Neely for her religious beliefs would be 'obscene and offensive,'" said Daniel Blomberg, attorney with the Becket Fund, in a statement released Tuesday.
"They were right. In America, the government doesn't get to punish people for their religious beliefs — especially not for beliefs that the U.S. Supreme Court itself, in the very opinion that recognized same-sex marriage, said were 'decent and honorable' and held 'in good faith by reasonable and sincere people.'"