Tony Perkins: Media Using Trump Porn Star Controversy to 'Shame Evangelicals' Into Silence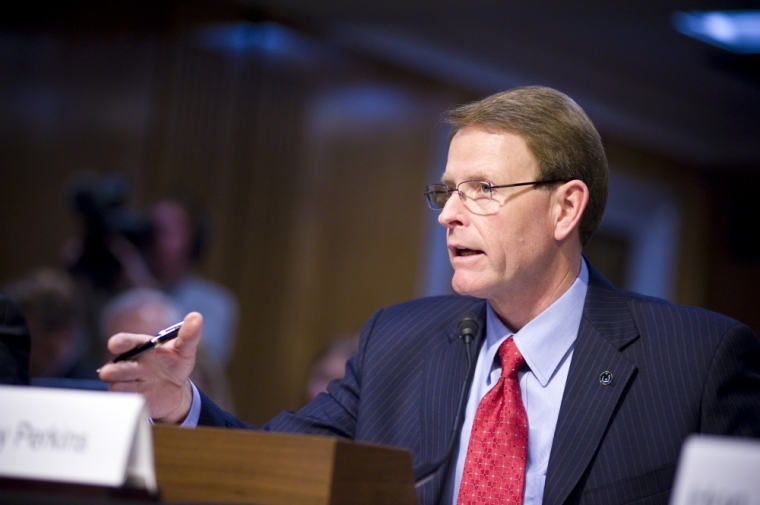 Evangelical leader Tony Perkins said Monday that the mainstream media is trying to use President Donald Trump's alleged affair with porn star Stormy Daniels to "shame evangelicals for their political participation" in hopes it will back them into a corner of silence.
Perkins, the president of the Washington-based social conservative advocacy group Family Research Council, took time on his radio program Monday to respond to comments made by former President George W. Bush speechwriter and evangelical columnist Michael Gerson.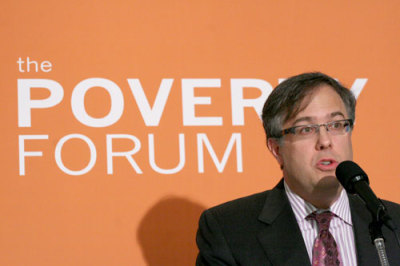 Gerson, who received much attention last week for penning a cover story in The Atlantic criticizing evangelical leaders for their support of Trump despite his past immoral transgressions and sins, doubled down on his remarks Sunday on a panel with CBS' "Face the Nation."
In the discussion, Gerson argued that evangelical support for Trump — and support for defeated Alabama Senate candidate Roy Moore — represents the "the height of hypocrisy."
As Perkins and other evangelical leaders have served as informal advisors to the Trump administration and pushed for key social policy changes enacted under Trump, Gerson argued that the evangelical leaders are "acting like slimey political operatives, not moral leaders."
Gerson even accused evangelicals of getting "benefits for themselves" for their support for Trump.
The comments didn't sit well with Perkins, who is one of the most prominent social conservative activists in Washington.
After refuting the claim that evangelical leaders are getting personal benefits, Perkins explained that there are more evangelicals found in the Trump administration than were in the Bush administration.
Perkins continued by stating that CBS' highlighting of Gerson is just another attempt by the media to discredit evangelical voters.
"You are going to hear this repeatedly ... for the rest of his term [and] you are certainly going to hear it going into this midterm election," Perkins said. "This is designed to shame evangelicals. Of course, 'Face the Nation' is giving a platform to Gerson and any other Republican who will ... bash an element of the voting population that has been very instrumental in the president being successful in getting into office and maintaining and continuing his policy, his agenda."
Perkins said media outlets like CBS are giving these platforms because they want to "shame these evangelicals into the corners of society where they will be quiet and they won't be involved."
"The intensity of this is growing and this is an effort to shame evangelicals for their political participation," he added.
Perkins argued that while some on the political left want to shame evangelicals for voting for Trump, the reality is that many were left with the tough choice of voting for either Democrat Hillary Clinton or Trump in 2016 election even though many supported other candidates in the 2016 primaries.
"I do agree with Gerson that [Trump] was the most unlikely champion of evangelical values. I agree," Perkins, who supported Texas Sen. Ted Cruz in the 2016 Republican primary, said. "That is why I did not support him in the primary. ... We are all surprised, he was the most unlikely candidate to this. But when it came down to him and Hillary Clinton, he wrapped himself in conservative values and the conservative party platform."
In another op-ed posted Monday, Gerson contended that "[i]ts is one thing to point to the difficult binary choice between Trump and Hillary Clinton."
"It is another to provide Trump political cover in every scandal and offer preemptive absolution of every character failure," Gerson wrote.
In his radio segment, Perkins explained that none of Trump's immoral behavior the media keeps bringing up has happened during his presidency.
"We don't explain away any of that behavior being acceptable. Its abhorrent. It's wrong. It's immoral," Perkins said. "I pray to God that he has repented completely of that."
"But what we are saying is that when it came to a political choice between him and Hillary Clinton and he promised to do A, B and C, what would they have us do?" Perkins asked. "I know what they would have had us do. They would have us stay at home and allow Hillary Clinton to be the president. I will allow your imagination to lead you to where this nation would be today if that were the case. It would not be pretty. It would not."
Perkins assured that evangelicals have "no reason to be ashamed of supporting this president."
"He has kept his promises, and as long as he continues to keep those promises and he continues to conduct himself in a way that is in keeping with the office — you know, if he were to engage in behavior like Bill Clinton, we're out of here," Perkins added. "That support would evaporate quickly."