Tortured Chinese Human Rights Lawyer Says Christian Faith Saved Him in Prison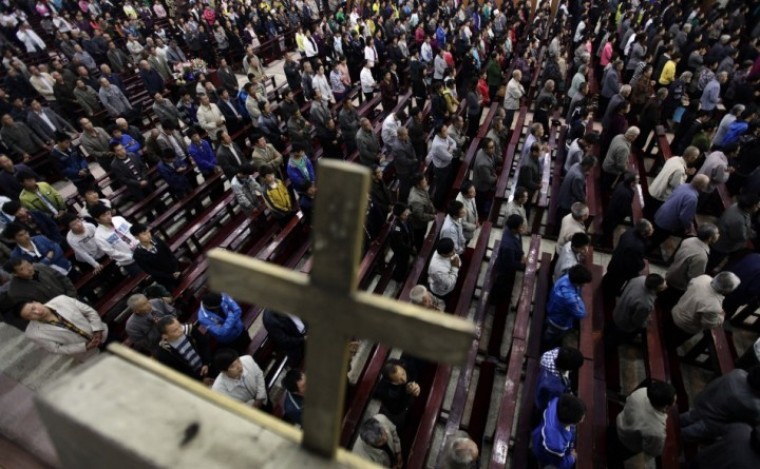 A Chinese human rights lawyer who was released from jail in 2014 recounts the torture he suffered at the hands of government authorities in a new memoir in which he reveals how his Christian faith gave him strength to survive.
The Associated Press conduced an interview with 52-year-old Gao Zhisheng about his Chinese-language memoir, China's Hope: What I Learned During Five Years as a Political Prisoner, which the lawyer said was hard to write due to ongoing surveillance by Communist Party officials.
Zhisheng revealed that he spent three years in solitary confinement for standing up against the government's various human rights abuses, but said it was "his Christian faith and his unwavering hope for China that sustained him in that period of isolation."
China's crackdown of religious minorities, including Christians, has been well documented over the past couple of years, while several rights lawyers have been arrested on state subversion charges. The Communist Party has been imprisoning individuals it sees as a threat to its power, and has also attempted to stem the growth of Christianity in the county.
Zhisheng said the torture he suffered while in prison was so severe that when he was finally released in August 2014, he could barely walk or talk. The human rights lawyer has since been living in a small village in Shaanxi province, though the U.S. government has urged China to allow him to live in America, where his wife resides.
Zhisheng said in the AP interview that although he misses his family deeply, including his adult daughter, he is staying in China for now in the hopes of playing a part in changing the country.
"Once one has chosen to engage in combat, then there is no such thing as giving up. It is defeating to think about those things," he said.
"My only worry is that I have affected the lives of my wife and children," he added. "I'm indebted to them eternally, because I love them more than my own life, but I cannot attend to their needs now."
In a separate interview back in May, a member of a persecuted church in China's central Guizhou province revealed that despite the government's efforts, Christianity is growing stronger in China.
"According to the Bible, the Church grows even faster under persecution. [For instance], you can see that in Europe and the United States — maybe not in Texas, however, but in Germany — the Church is shrinking. This is a very free country, and the government and people respect religion, but even still [the church shrinks]," the anonymous church member of Huoshi Church told China Aid.
"In China, even though there is so much persecution, the church still grows. Personally, from my perspective as a Christian, I don't think all this persecution is totally a bad thing [since it helps the Church grow]."