'Touchback' Star Brian Presley on Being Christian in Hollywood
In a heartwarming story of destiny and redemption, actor Brian Presley has explained that his role in "Touchback" reflects moments of his actual life, and has described how the power of God is reflected throughout the movie.
"The supernatural power of God is so far beyond our comprehension. We layered it in messages throughout the film," Presley told The Christian Post.
Presley portrays Scott Murphy, a former high school football star whose promising athletic career ended after a knee injury during a championship game his senior year. After marrying his high school sweetheart and starting a family, Murphy struggles with his faith and is confronted with financial issues, and turns to alcohol.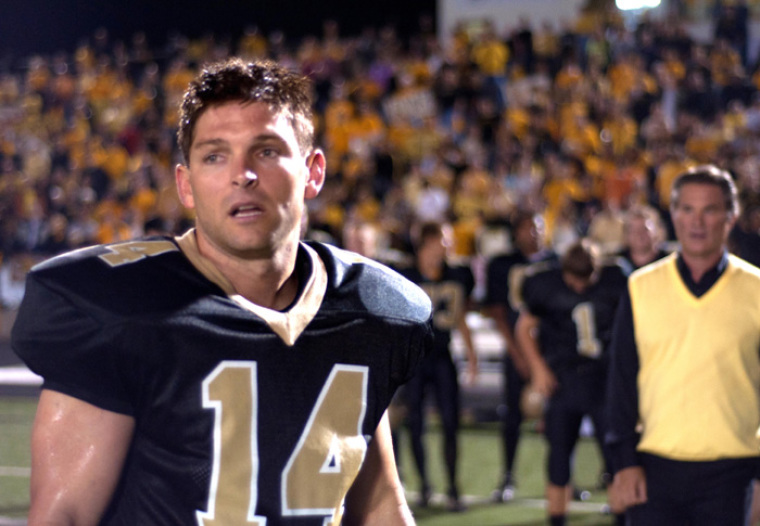 Founder of Freedom Films which produced "Touchback," the actor and producer spoke to The Christian Post about the tough times he has endured and why he felt compelled to make the film. 
Upon reading the script for "Touchback," Presley said he got chills and had an overwhelming passion to see the movie happen.
"Not only did I identify with the story, I thought to myself, 'I gotta figure out how to make this movie," Presley told CP.
"I identify with this character. It had all of the elements that seems right. I feel that it is my calling, as well as Freedom Films' calling."
A Christian, the actor noted, "I make movies for a secular audience as well as a faith-based audience. Not everybody is in the same place with their faith, some people don't want anything to do with faith, but I think we find a middle ground."
Presley cited his friend, Pastor Joel Osteen who supported making "Touchback" as a source of strength and inspiration. The film's message of hope plays on Osteen's message.
"When life plays its course its easy to lose hope," explained Presley. "Our message carries Joel's message- without hope we cant have faith and without faith we cant access God."
"We tried not to bring the word God up at all but we sprinkled throughout the entire film," said Presley. "We had signs in the locker room that said 'Attitude is everything,' and the film has a miraculous ending," the actor explained.
"The supernatural power of God is so far beyond our comprehension. We layered it in messages throughout the film, the idea of getting back and helping someone in need and helping your community," he added. "To me there is nothing more of an act of God than giving back and helping someone in need- sometimes our actions speak so much louder than our words."
When asked what he is most looking forward to following the film's release, Presley said, "I'm looking forward to sharing- I feel like God has given me this platform to share my story, I think there is a lot of people who can identify with this character."
"Touchback" hits theaters April 13 and broadens to additional theaters on April 20.