Chicago School May Lose Fed. Funding for Ban on Boys in Girls' Bathrooms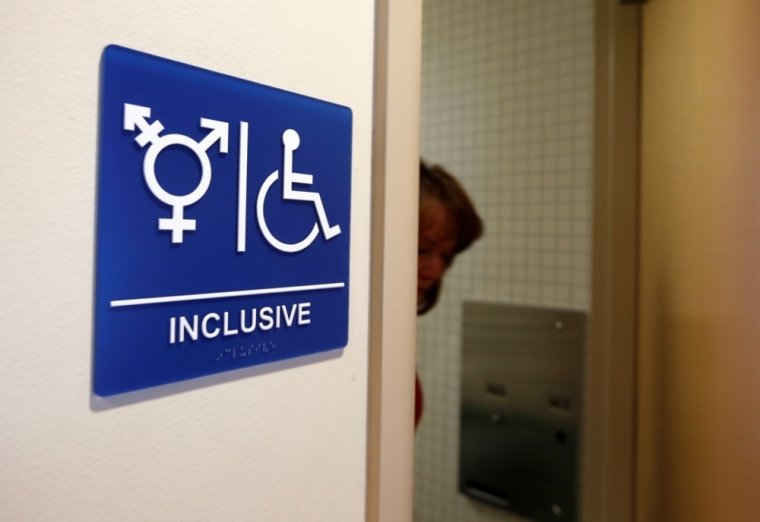 The U.S. Department of Education's Office for Civil Rights is reviewing a discrimination complaint filed by the ACLU against a Chicago-area high school demanding that male students be allowed to use girls' bathrooms, showers and changing rooms.
Depending on the outcome, the school could lose federal funding.
The investigation by the Office for Civil Rights is "based on a complaint alleging that the district discriminated against a transgender high school student by denying her access to the girls' locker rooms," Dorie Nolt, press secretary at the Department of Education, said in a statement Tuesday, according to the Daily Herald.
The ACLU filed a complaint on behalf of a student, a transgender girl, arguing that the denial of access to the girls' locker room — for physical education and sports activities — amounts to unlawful discrimination by Palatine-Schaumburg High School District 211.
"OCR's investigation revealed that the district has not allowed the student access to the girl's (sic) locker room for physical education and sports activities," the statement added.
OCR said it will reach a decision after the ongoing review is complete.
"Likely litigation and enforcement action, including the potential loss of federal education funds, may be imposed by the OCR," Superintendent Daniel Cates said in the school district's newsletter.
To resolve the issue, the school district has offered to provide private dressing stations within its locker rooms, which could be used by any student who is uncomfortable changing clothes in front of anyone else for any reason. However, OCR has responded by saying that this may not be acceptable because such a measure would be mandatory for a transgender student.
In a letter to the school district, Alliance Defending Freedom and Thomas More Society have said that allowing students to use opposite-sex restrooms and locker rooms would seriously endanger students' privacy and safety, undermine parental authority, violate religious students' free exercise rights, and severely impair an environment conducive to learning.
"These dangers are so clear-cut that a school district allowing such activity would clearly expose itself to tort liability. Consequently, school districts should reject policies that force students to share restrooms and locker rooms with members of the opposite sex," the letter reads.
According to ADF, schools can accommodate students with unique privacy needs, including transgender students, while also protecting other students' privacy and free exercise rights, and parents' right to educate their children.
"Kids have enough to deal with nowadays," said Peter Breen of the Thomas More Society. "They shouldn't have to deal with worrying about whether they are changing in front of a member of the opposite sex, as some of the young ladies in district 211 have had to worry about over the past year or two."
Breen added: "The dispute really comes down to this: Are we going to push a political agenda on our children? Or are we going to respect their privacy and try to help them through what is often a difficult period of puberty, focusing on their educational priorities instead of pushing these political agendas?"