Transgender Charity in UK Banned From Contacting Mom Who Forced 7-Y-O Boy to Live as Girl
Mermaids UK Illegally Offered 'Same Day' Hormone Suppressants to Kids Younger Than 16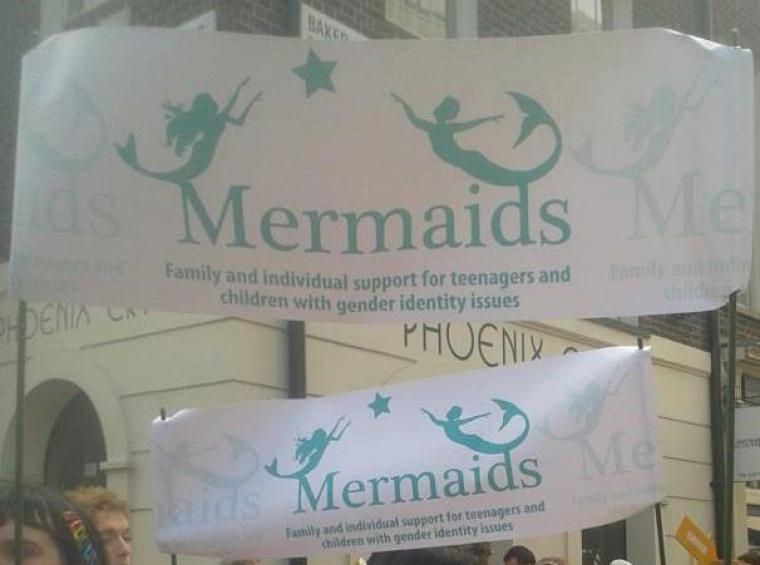 A transgender group funded by taxpayers' money in the United Kingdom has been banned from talking to a family after it was revealed that the charity allegedly advised the mother to force her 7-year-old son to live as a girl.
A High Court lawsuit reveals that the charity, Mermaids U.K., was advising the mother who homeschooled her son, identified only as "J," and dressed him in girls' clothes, according to The Times. The court later removed the child from his mother, who caused him "significant emotional harm" and "pressed [him] into a gender identification that had far more to do with his mother's needs and little, if anything, to do with his own," as noted by court papers.
After being removed from his mother, the boy "assert[ed] his own masculine gender" and lived life as a boy.
While the case was reported last year, the transgender charity has only now admitted it had been "ordered to have nothing to do with this child following their removal."
According to the latest accounts for the charity, published last week, the Department for Education granted it more than $45,800 and the national lottery's Awards for All fund and the BBC's Children in Need appeal together gave it over $180,000, the Times reports.
Furthermore, Mermaids was advertising "same day" cross-sex hormone treatment for children until last week, violating National Health Service guidelines. The treatment causes irreversible bodily changes and can compromise fertility, for anyone under 16.
Meanwhile, the parents of a 12-year-old boy, Zoey Middleton, are asking the NHS to put the boy on a course of puberty-halting drugs, a treatment that is often the first stage toward a full sex change, saying Middleton identifies himself as a girl and wears a skirt, according to The Daily Mail.
"Her voice is quite girly at the moment," the boy's mother was quoted as saying. "She likes her voice, she's always singing and people think she's a girl anyway. So it will seriously affect her if she hits puberty and things change. It's a big worry. We'd like her to start the drugs as soon as possible."
The boy's dad stated, "As long as she is happy that's all I care about. If [taking the blockers] is what she wants, I'm 100 percent behind her."
Last year, the newspaper found that 800 children in England were receiving the drugs, known as "puberty-blockers."
It was also reported that the NHS is offering to freeze the sperm of teenage biological males who are planning to undergo gender transition.
"They then have the option to use the frozen sperm so that they can father their own biological children after having sex-change surgery," the newspaper reported. "NHS clinics are also freezing the eggs of girls from the age of 16 before they begin taking male hormones that will reduce fertility. These eggs can then be used at a later date so they too can have their own babies."