Transgender, Convicted Wikileaker Chelsea Manning Running for US Senate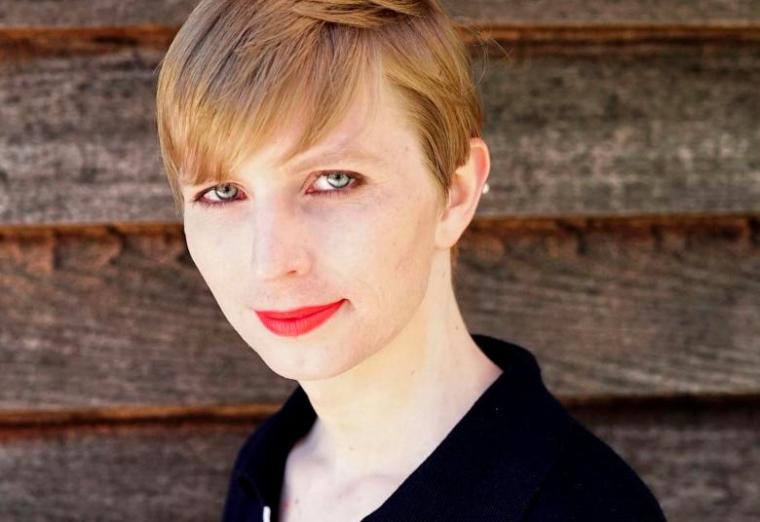 Chelsea Manning, a transgender activist and former Army officer who was earlier convicted of leaking classified documents to WikiLeaks, is running for the U.S. Senate in Maryland, and says "we need to actually take the reins of power" from "our systems."
Manning, whose 35-year prison sentence was commuted by President Barack Obama during his final days in office, has filed paperwork for the run, and will challenge Sen. Ben Cardin, a Democrat from from Maryland and the ranking member on the Senate Foreign Relations Committee, according to Politico.
On Sunday, Manning, a 30-year-old Oklahoma native, posted a first campaign ad to Twitter.
"We live in trying times. Times of fear, of suppression, hate," Manning is heard saying in the video, which shows some footage of the white supremacist rally that was held earlier in Charlottesville. "We don't need more or better leaders, we need someone willing to fight," adds Manning, an activist for LGBT rights.
"We need to stop expecting that our systems will somehow fix themselves, we need to actually take the reins of power from them," the activist, originally Bradley Manning until after going to prison in 2010, continues, as the video now shows pictures of Democrats meeting with Trump. "We need to challenge this at every level. We need to fix this. We don't need them anymore, we can do better… You're damn right we got this."
The primary election in Maryland will be held June 26, and the general election on Nov. 6.
President Trump earlier called Manning an "ungrateful traitor."
While working as an intelligence analyst in the U.S. army, Manning leaked thousands of classified documents to WikiLeaks, and was sentenced to 35 years in prison. After Manning served seven years, Obama had the sentence commuted.
Manning has written for The Guardian newspaper.
"I'd long known I was a woman. But it was the height of 'Don't Ask, Don't Tell', so I hid my true self. Then, one day on leave, I decided enough was enough," Manning wrote in an article in August 2016.