Transgender Reality Star Jazz Jennings to Undergo Sex-Change Surgery This Month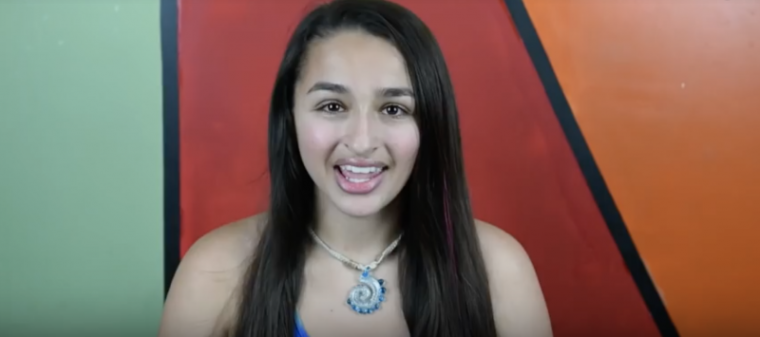 Jazz Jennings, who stars on the TLC reality TV series "I Am Jazz" that documents his life as a transgender youth, has recently announced that he plans to undergo a sex-change operation to change his physical gender to female. 
In a message to his fans on YouTube, Jennings said the surgery is scheduled for June 26.
"I'm going to have new genitalia," Jennings celebrated in the YouTube video posted on June 1. "Penis to vagina. That's some serious s–t, y'all. I am just ... I can't believe it. I'm going to have a vagina."
Although the 17-year-old was enthusiastic about the surgery, the "I Am Jazz" star said he'll miss using the bathroom standing up.
"The one sad thing is — peeing standing up is so cool," Jennings said. "I don't think I've appreciated it enough to be able pee standing up. ... Honestly when you wake up in the morning and you're lazy and you're tired, it's the most convenient thing to do. I keep the toilet seat up ... and sometimes I don't even have to wash my hands if I don't like touch anything."
After watching an episode of Jennings' show last year, fellow TLC star Derick Dillard shared his views about it in a tweet: "What an oxymoron ... a 'reality' show which follows a non-reality. 'Transgender' is a myth. Gender is not fluid; it's ordained by God."
Dillard angered some LGBT advocates because he referred to Jennings as a "he," which is Jennings biological sex, instead of calling him a girl.
"I pity Jazz, for those who take advantage of him in order to promote their agenda, including the parents who allow these kinds of decisions to be made by a child," Dillard wrote in October. "It's sad that ppl would use a juvenile this way. Again, nothing against him, just unfortunate what's on TV these days."
As a result of his comments, the TLC network released a statement that "The Counting On" star would no longer be appearing on the channel.
As for the surgery, Jennings went on to explain that he'll be undergoing a new "experimental" procedure. Doctors will reportedly take tissue from his stomach to form the inside of his surgically constructed female genitalia.
He admitted that complications could arise and claims to be ready if they do.
"Overall, I feel like the results are gonna be good. Hopefully it'll turn out well," Jennings maintained.
According to a study released by the Journal of the American Medical Association in March, sex change operations are on the rise in the United States.
The JAMA Network site published a paper by Joseph K. Canner, et al., claiming that researchers found that the percentage of so-called "gender affirming procedures" that involved genital removal and reconstruction had gone up between 2000 and 2014.
At the end of 2017 another report by professor Miroslav Djordjevic, who runs a clinic in Belgrade, Serbia, said that the number of people who have come to him with regrets over their gender reassignment surgeries has been increasing over the past five years, according to The Telegraph.
The leading genital reconstructive surgeon maintained that number is especially large among biological males who underwent operations to look like females.
Djordjevic said he deals with "crippling levels of depression," including suicidal thoughts, that those wishing for a reversal have shared with him.
According to a 2003 study conducted in Sweden, transsexuals who change their gender through body mutilation or hormone therapy also reportedly have a higher suicide rate than the general population.
When the Obama administration enforced the transgender bathroom directive in schools across the nation to allow boys to use girls' bathrooms if they identify as female and vice versa, ACP, a coalition of conservative pediatricians stated in a 2017 report that about 80 to 95 percent of children who believe that they are boys and girls trapped in the wrong body will eventually grow up to accept the reality of their biological sex.
Claiming that percentage is if the children are not given some kind of hormone intervention treatment and conditioned to believe that there truly is something physically wrong with them, unlike what is displayed in Jennings reality show.