Travel: Postcard from Tucson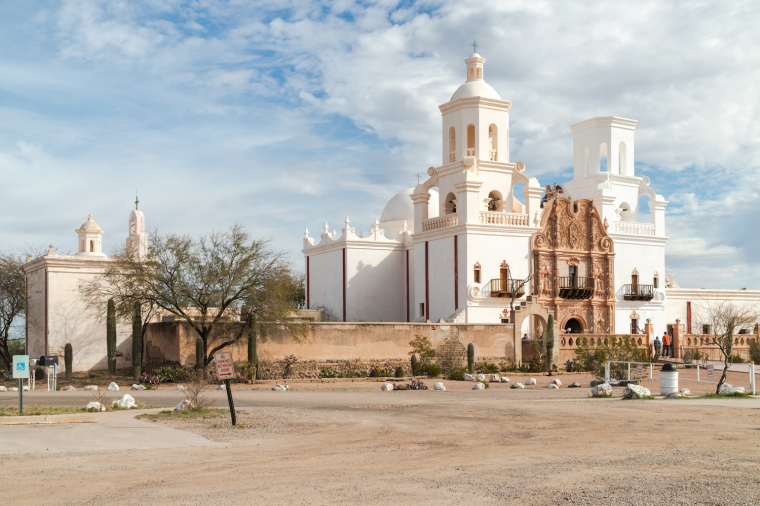 While Tucson is hardly an unknown destination, Arizona's second-largest city has more to offer than the bone-dry climate found throughout the Southwest.
Most visitors, particularly the baby boomer set, seem to come for the 350 annual days of sunshine. Besides golf courses, upscale resorts and seemingly endless outdoor recreation activities within the Sonoran Desert, Tucson also has a notable food scene centered around Mexican cuisine. (The United States-Mexico border is a mere 60 miles due south.)
For me, the big draw was the opportunity to discover Tucson's heritage and culture with its distinct Indian, Spanish, Mexican and American influences.
This once-sleepy Spanish outpost in the New World owes much of its existence to the southern transcontinental railroad that arrived here in 1880. With the trains came legendary figures of the Old West, including the likes of Wyatt Earp and Doc Holiday. 
The cowboy era comes alive at Old Tucson.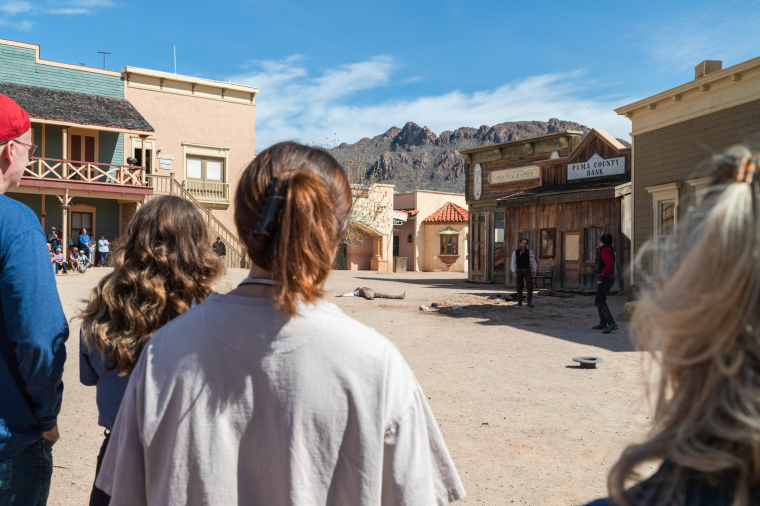 The one-time film set, which was used for countless Western films including John Wayne's "Rio Bravo" and "The Last Outpost" starring Ronald Reagan, has become a mini-theme park with both full-scale replica and period-inspired buildings. Daily shootouts and other theatrical shows offer up family-friendly spectacles.
Beyond the dramatized history of the Old West is San Xavier del Bac Mission.
Designated a national historic landmark and listed on the National Register of Historic Places, the Spanish colonial-era church — Arizona's oldest European building and one of the oldest churches anywhere west of the Mississippi River — is located on the Tohono O'odham Indian Reservation.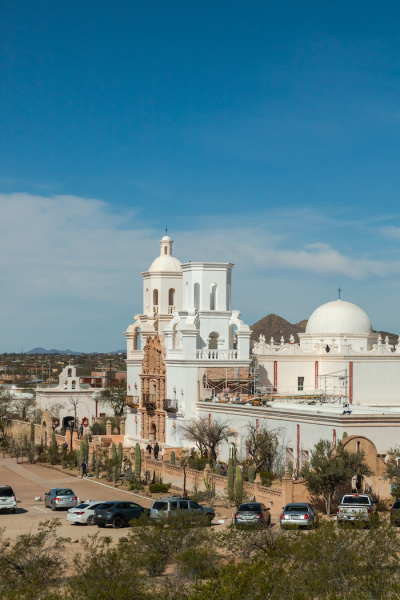 The twin towers of San Xavier del Bac (St. Xavier-of-the-Water) dominate the Santa Cruz Valley and serve as a lasting testament to the 17th-century Jesuit and later Franciscan missionaries who spread the faith once delivered to the saints throughout Spain's vast colonial possessions. Back then, this was the empire's frontier.
Attributed to architect Ignacio Gaona and built by Indian laborers between 1783 and 1797 to replace an earlier mission church, this rare example of non-revival baroque architecture isn't a museum, although the interior's assorted statuary, altars and frescos seem too priceless to remain in situ. Rather, it remains an active parish within the Roman Catholic Diocese of Tucson.
Services can be standing room-only with churchgoers and pilgrims gathering in the plaza outside the liturgical west facade to hear the liturgy broadcast over public-address speakers. The plaza is also where extended families and the wider community meets before and after Sunday masses at 10 a.m. and 12 p.m.
If you go
Free guided tours of San Xavier del Bac are offered Monday to Saturday by Patronato San Xavier. In addition to San Xavier del Bac, visit the ruins of the San José de Tumacácori Mission (Mission of St. Joseph of the Rocky Flat Place) at Tumacácori National Historical Park, near Tubac. The drive takes about 40 minutes.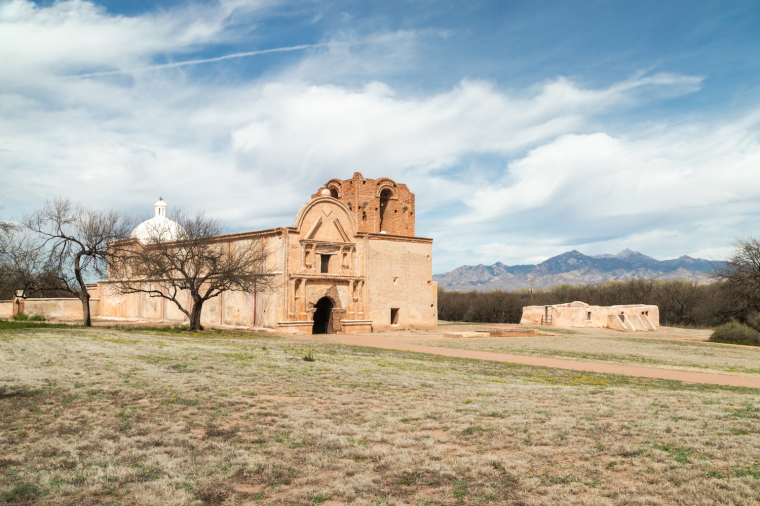 Also worth visiting are the University of Arizona Museum of Art and Arizona-Sonora Desert Museum, the latter of which consists of everything from a zoo and botanical garden to trails for hiking.
Both the Desert Museum (open year-round) and Old Tucson (open seasonally through early May) are located on the perimeter of the scenic Saguaro National Park, where visitors can walk or drive through a landscape of desert brush and giant saguaro cactuses all within the five mountain ranges that surround Tucson.
Tucson International Airport is served by all of the major airlines or their regional affiliates. For those driving, Tucson is about seven hours from San Diego and six hours from Albuquerque, New Mexico.
Book a room at the old-school Arizona Inn. For those who prefer a chain experience, you can't go wrong staying at either Hyatt's Miraval Arizona Resort & Spa or the Loews Ventana Canyon Resort.
Oddly, San Xavier del Bac requires visitors to wear a face mask, which at this point is just absurd. It seems more like a scheme to make money, as masks are sold at the entrance for $1. The requirement wasn't strictly enforced, however.
Dennis Lennox writes a travel column for The Christian Post.
Dennis Lennox writes about travel, politics and religious affairs. He has been published in the Financial Times, Independent, The Detroit News, Toronto Sun and other publications. Follow @dennislennox on Twitter.