Trump Admin. Sends Baptist Man in Need of Special Medical Treatment Back to Congo; Pastor Calls Deportation 'Evil'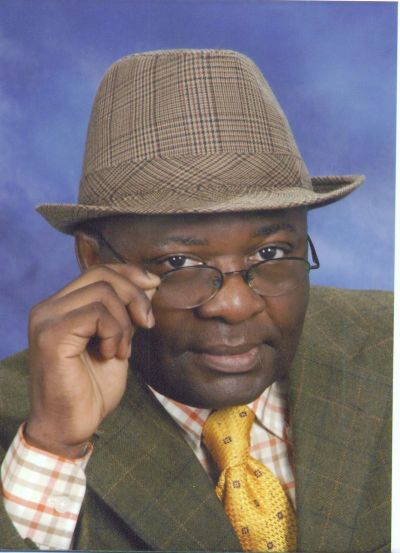 Correction appended
The United States government has deported a Congolese Christian immigrant with chronic kidney failure and a host of other medical issues who could face persecution for his refusal to lie about atrocities he witnessed in his homeland.
Fifty-eight-year-old Gilles Bikindou was awakened from his holding cell in Atlanta at 2 a.m. last Friday and was forced to begin his journey back to his native Republic of Congo after U.S. Immigration and Customs Enforcement agents obtained necessary paperwork to deport him, The News Observer reported.
According to Bikindou's lawyer, Hans Linnartz, Bikindou originally came to the U.S. in 2004 on an education visa with the backing of the Congo government. However, he fell out of favorability with the government led by President Denis Sassou Nguesso after he refused to falsely testify about human rights crimes he witnessed.
After Congo withdrew funding for his visa, he was officially ordered to leave the U.S. in 2006.
Although Bikindou applied for political asylum, fearing he could be persecuted for going against the government, his asylum application was denied.
After receiving a final removal order in January 2010, he was arrested. However, he was released weeks later under a supervision order that allowed him to work and drive.
He reportedly complied for eight years with demands under the order to report to the ICE office in Charlotte.
According to The News Observer, ICE had been working to obtain travel documents to ensure that if they deported Bikindou that the Congo government would accept him.
On Jan. 9, Bikindou was surprisingly arrested during a meeting at the Charlotte ICE office.
After being taken from his cell last Friday Bikindou was flown to Washington, then later put on a plane to Ethiopia before going to his native country.
"He's being treated as if they discovered he's a terrorist or had been convicted of a horrible crime since the last check-in, and none of those are true," Linnartz told CNN. "We have no clue why all of a sudden they've decided to lock him up."
Not only is the threat of persecution real for Bikindou, but there are also health concerns.
"Without the life-prolonging medical care he can only receive here, he will die," Bikindou's pastor, the Rev. Lauren Efird of Greenwood Forest Baptist Church in Cary, North Carolina, told CNN.
Bikindou not only suffers from chronic kidney failure but also HIV and diabetes.
Although Efird told The News Observer that ICE sent Bikindou on his way with 30-days worth of HIV and diabetes medication, she explained that Bikindou already suffered health setbacks while he was in ICE custody for over a month. She said that Bikindou needed to be hospitalized three times.
Christopher Sellers of the public health center of Wake County Human Services told Baptist News Global that that the type of special medical treatment Bikindou requires is typically not available in developing countries. Sellers said that he is "extremely concerned" that Bikindou's deportation could pose "an immediate threat to his health and survival."
Bikindou's lawyer asked a judge to order Bikindou's release on humanitarian grounds. However, that request was denied last Thursday. Additionally, a prayer vigil was held last Wednesday calling for Bikindou's release.  
"Mr. Bikindou has been afforded full legal process in his case and was taken into custody based on a final order of removal issued by an immigration judge," ICE spokeswoman Tamara Spicer said in a statement. "ICE considers all humanitarian factors when making custody determinations and in the removal process."
According to Baptist News Global, the director of the ICE field office in Atlanta, Sean Gallagher, claims that Bikindou's medical records were "carefully reviewed" by government doctors to confirm that his medical needs can be "fully addressed in the Republic of Congo."
In a sermon on Sunday, Stephen Stacks, associate pastor of worship and faith formation at Greenwood Forest Baptist Church, said it had been a "difficult week" for the church family.
"The powers of this land deported our brother Gilles despite the fact that he did everything right, despite the fact that he faces political persecution where they have sent him, despite the fact that he cannot receive the medical care he needs to live in the Congo. It was an evil thing to do, plain and simple," Stacks said.
He went on to denounce the ICE as "a half-human, half-beast monster straight out of the book of Daniel, bent on doing violence to God's beloved children like Gilles."
"We called them to heed the gospel of Jesus, to have mercy, to remember God's justice, and they hardened their hearts, covered their eyes, and stopped up their ears," Stacks said. 
Bikindou's deportation comes as ICE has claimed to focus deportation efforts on threats of national security and hardened criminals. His deportation also comes as the Trump administration has been pressured by faith leaders to ensure that they are deporting criminals, not law-abiding productive members of society.
ICE also justified its removal of immigrants like Bikindou in a recent letter to Republican Sen. Thom Tillis.
"ICE focuses its enforcement resources on individuals who pose a threat to national security, public safety, and border security," the letter states, according to The News Observer. "However, as acting ICE Director Thomas Homan made clear, ICE will not exempt classes or categories of aliens not lawfully present in the United States from potential enforcement."
Linnartz said that Bikindou's deportation shows that ICE is willing to deport anybody.
"It's part of a very broad picture in which Immigration and Customs Enforcement has been told, 'Our only job is to deport people. Get on with it. Anybody and everybody you can deport, go ahead and do it,'" he told The News Observer.
Bikindou's deportation comes after over a dozen protesters have been killed in the last few months while demonstrating against the Kabila government.
Church-led protests were held across the nation on Sunday, which led to police opening fire and using tear gas on demonstrators. At least four were reportedly killed and dozens were wounded.
Stacks assured the congregation that the fight is not over though Bikindou has been deported. 
"Not only are we going to make sure Gilles is taken care of, but we are now committed to shining the bright light of God's justice directly at ICE until no one experiences what Gilles has experienced ever again," he said. "Not only has this community been awakened, but hundreds of thousands of people have heard Gilles' story, and are waking up as well.
"Now, Jesus is calling us to follow him forward, to continue fighting for Gilles and for all God's beloved, and to expect God's resurrection even in the midst of our most difficult moments, when it seems like the powers of this world have won."
Correction: An earlier version of this story incorrectly stated that Gilles Bikindou is from the Democratic Republic of the Congo. Bikindou is from the Republic of the Congo.