Father of 5-Y-O Battling Cancer Who Took Refuge in a Church Granted 1-Year Reprieve From Deportation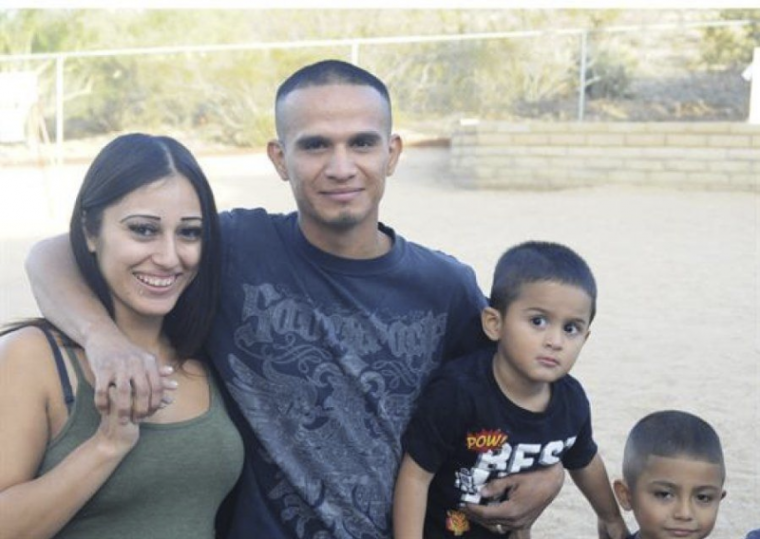 United States Immigration and Customs Enforcement has granted a one-year stay to a Mexican-born father of a five-year-old American citizen battling leukemia after the agency first ordered him to report for deportation.
"In an exercise of discretion, ICE has granted Jesus Armando Berrones-Balderas a one-year stay of removal on humanitarian grounds," ICE public affairs officer Yasmeen Pitts O'Keefe told The Christian Post in a statement Monday night.
Berrones, a 30-year-old father of five, was instructed to report on Monday in Phoenix, Arizona to begin the process of his third deportation back to his native Mexico.
The Berroneses were in a peculiar situation.
Not only is Berrones the sole provider for the family, but his son Jayden is currently on chemotherapy and fighting to beat the cancer he was diagnosed with in 2016.
Berrones' wife, Sonia, an American citizen, is five months pregnant and not able to handle the toxic treatments that they need to give to their son.
"I will fight to stay here," Berrones told CBS News over the weekend.
Instead of complying with the government's demand, Berrones took shelter at the Shadow Rock United Church of Christ in Phoenix.
Berrones, who first came to the U.S. as a toddler in 1989, had previously been issued a one-year stay in June 2016.
Berrones' lawyer Garrett Wilkes told The Huffington Post last week that his client was informed in 2017 by ICE officials when he went to refile a request to stay in the country that he would no longer be a deportation priority.
However, Berrones was informed by ICE in January that he would be deported. Although Wilkes filed another request for Berrones to stay, the request was rejected by ICE. On Friday, Berrones took shelter at Shadow Rock.
After Berrones' case was highlighted by a number of mainstream media outlets over the weekend, ICE granted Berrones a one-year stay and work permit on Monday.
"Berrones-Balderas, who has received a final order of removal, remains enrolled in the agency's Alternatives to Detention program, which requires him to regularly check-in with the local ICE office," O'Keefe explained in her statement.
Berrones was first deported in 2006 at the age of 19 when he was caught driving with a fake license. He re-entered the country and was deported again in 2010.
Although he is not native to the United States, Berrones maintains that the U.S. is the only home that he has ever known. According to CBS News, each time Berrones was deported, he braved the trek across the Arizona desert to reunite with his family.
"His kids need him; I need him," Sonia Berrones told CBS News.
Shadow Rock is one of hundreds of churches across the U.S. that are participating in the "sanctuary church" movement. The churches offer safe places to stay for immigrants who fear deportation.
"We're just fulfilling our mission to provide a safe place for people, to keep families together," Rev. Ken Heintzelman told The Huffington Post.
Last June, ICE Acting Director Thomas Homan told Congress that any immigrant who came to the country illegally had committed a crime and "should be uncomfortable" about their deportation status.
"You should look over your shoulder, and you need to be worried," Homan said of illegal immigrants in a House Appropriations subcommittee last year.