Trump Campaign Surrogate and Former Reality TV Star Omarosa Manigault to Marry Fla. Pastor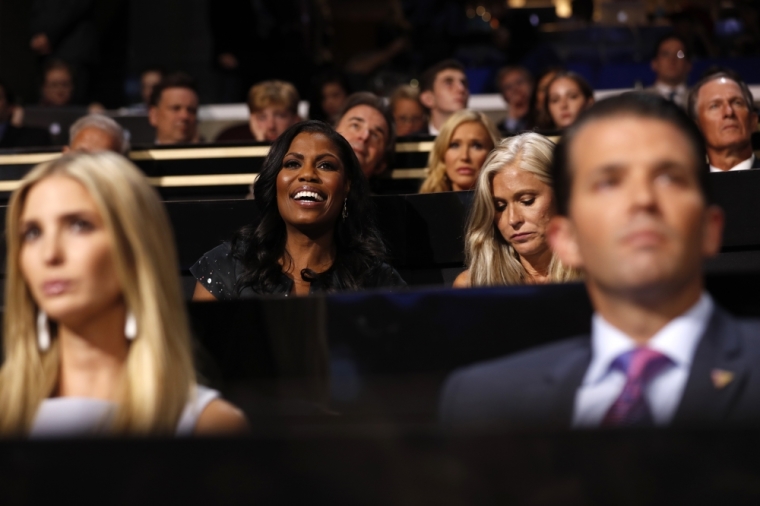 A former Trump reality TV star, who's back working with Trump as one of the Republican presidential nominee's campaign surrogates, is planning to tie the knot.
Omarosa Manigault is set to say, "I do," to a Florida pastor, according to NY Daily News.
The polarizing public figure became known for her cutthroat antics on season one of Trump's reality show "The Apprentice," as well as on "Celebrity Apprentice," and "All Stars."
Now the Howard University educated MBA and reality star, who is working as the director of African-American Outreach for Trump, is set to exchange vows with Pastor John Allen Newman of the Sanctuary at Mt. Calvary church based in Jacksonville, Florida.
The pastor is said to have proposed to the reality star in front of his church congregation on a Sunday.
The couple first met at Washington, D.C's Howard University where Manigault has taught as a professor for the university's MBA program.
Ironically, the 45-year-old Manigault is also a cleric as an assistant pastor at her home church, California-based Weller Street Missionary Baptist Church, The Christian Post has reported.
In August 2009, Manigault pursued a Doctor of Ministry degree at Ohio's United Theological Seminary and in February 2011 received a preacher's license from her church. Manigault was ordained on February 27, 2012.
"I entered seminary about five years ago so it's been a long journey for me," Manigault told Essence magazine in 2013.
"Everybody wishes to find a calling in his or her life and I'm just so glad to figure out what God's mission for me is. I've discovered my true passion and that is truly being a messenger for God."
Manigault has been one of Donald Trump's most vocal supporters. Asked in April how she could support the Republican presidential nominee as a "woman of color" by MSNBC's Joy Reid — herself an African-American woman — Manigault defended the real estate mogul, whose remarks have been deemed offensive by many, saying that it was okay to make "a lot of people uncomfortable," The Blaze reported.
Manigault was once engaged to "The Green Mile" actor Michael Clark Duncan, who died in 2012 after suffering a heart attack.
In 2013, TV guide included Manigault on its list of The 60 Nastiest Villains of All Time.