Trump Defunds UN Population Fund Tied to Forced Abortions; Pro-Lifers Elated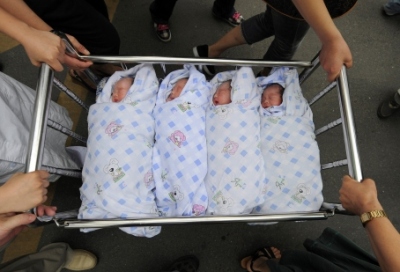 The United States is ending its support for a United Nations entity that promotes abortion overseas, the State Department has announced. Pro-life leaders are praising President Trump for the move.
In an official letter to Bob Corker of Tennessee, chairman of the Senate Foreign Relations Committee, the State Department said it would no longer fund the United Nations Population Fund (UNPFA) because the group "supports, or participates in the management of, a program of coercive abortion or involuntary sterilization."
The State Department also noted that since the nation of China's "family planning policies still involve the use of coercive abortion and involuntary sterilization" and that the "UNFPA partners on family planning activities with the Chinese government agency responsible for these coercive policies," it warranted withdrawing financial support.
Pro-life advocates and longtime opponents of population control were delighted.
"This is another promise kept [from President Trump], and at the speed of light," said Steven Mosher, president of the Population Research Institute, in a Tuesday interview with The Christian Post.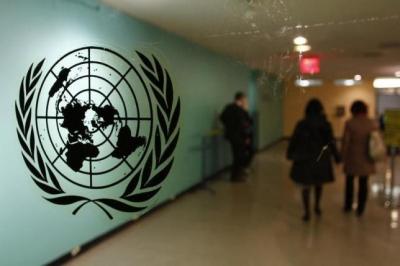 Mosher highlighted that it is remarkable that this has occurred within the first few months of the Trump administration, even with past pro-life presidents.
"Compare this to 2001 to 2002. It took us a year to convince George W. Bush's secretary of state, Colin Powell, who was pro-abortion and pro-population control to cut off funding to the UNPFA. Now we've done it in the first 100 days."
Mosher further asserted that there was "no doubt" that the U.N. has been conspiring with the Chinese government since 1979 when they adopted their infamous one-child policy to reduce its population.
"We are thrilled that the U.S. is no longer funding forced abortion and involuntary sterilization in China," Reggie Littlejohn, president of Women's Rights Without Frontiers, told LifeSiteNews Tuesday.
"The blood of Chinese women and babies will no longer be on our hands ... I have consistently advocated for the defunding of UNFPA over the years, most recently just a couple of weeks ago at the United Nations Commission on the Status of Women," she said.
Though China loosened its one-child policy to allow for two children in 2015, just last month Littlejohn also briefed the U.S. government about coercive practices like forced abortion that are still occurring even with the change in law.
Mosher told CP that he was in China in 1980 following China's implementation of the one-child policy where he saw women who were pregnant in their third trimester undergo forced abortions and then sterilized.
"People should not be deceived that the move to a two-child policy means any lessening of state control over reproduction," Mosher noted.
"I just think it's time to not just for the U.S. to defund the U.N. Population Fund but for the U.N. Population Fund to be put out of business. ... The sooner it is shut down, the better."
National Right to Life Committee President Carol Tobias also cheered the move, praising President Trump on Twitter.
.@unfpa supports China's inhumane program of forced abortion. Thank you @realDonaldTrump! https://t.co/7nM6V8Yhl6

— Carol Tobias (@CarolTobias1) April 4, 2017
According to Bloomberg, with this State Department cut, the United Nations will lose $32.5 million from the 2017 budget, with those funds shifted to "similar programs at the U.S. Agency for International Development."