Trump DHS Admits to Separating Immigrant Families at Border but Denies 'Deterrence' Motive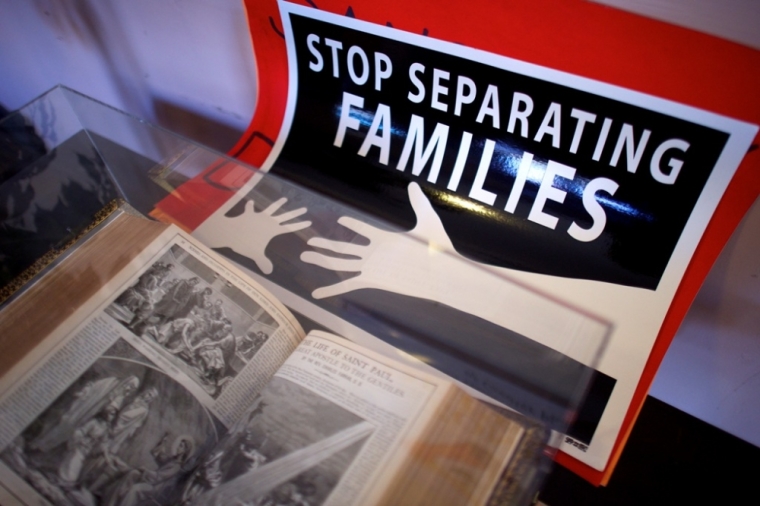 The United States Department of Homeland Security has admitted that it has separated children from illegal immigrant families caught trying to cross the southern border but asserted that it is not doing so as a "deterrence" measure.
Amid a New York Times report that hundreds of immigrant kids have been separated from their parents by the agency since last October, DHS Press Secretary Tyler Houlton asserts that "DHS does not currently have a policy of separating families at the border for deterrence purposes."
"As required by law, DHS must protect the best interests of minor children crossing our borders and occasionally this results in separating children from an adult they are traveling with if we cannot ascertain the parental relationship or if we think the child is otherwise in danger," Houlton said in a statement provided to The Christian Post on Sunday.
"Unfortunately, we have seen many instances where human traffickers have used children to cross the border to gain illegal entry to our country as they know they are unlikely to be detained. This is one of the very loopholes we would like to see Congress end in order to gain operational control of our border."
The statement from Houlton comes as the Trump administration has previously tossed around the idea of separating children from detained immigrant families as a way to deter future immigrant families from trying to sneak through the southern border into the U.S.
The idea was first explained by former DHS Secretary John Kelly last year when he told CNN's Wolf Blitzer that he was considering removing children from families "in order to deter more movement along this terribly dangerous network."
"We turn them over to (Health and Human Services) and they do a very, very good job of putting them in foster care or linking them up with parents or family members in the United States," Kelly said last March.
As reported last December, such a plan was approved by Immigration and Customs Enforcement. The plan was also reportedly favored by the White House.
Previous policy entailed detained family units being kept intact as they waited a decision on their deportation.
The New York Times reported Friday on data compiled by the Department of Health and Human Services' Office of Refugee Resettlement, which is the division that cares for immigrant children who've been removed from their parents.
The data indicated that over 700 immigrant children have been removed from the custody of adults who claim to be their parents or guardians since October 2017. Of those children, over 100 are under the age of four years old.
The New York Times notes that DHS officials initially shot down the idea that the number of children removed from families was as high as 700. However, officials at HHS later confirmed that there were "approximately 700."
While the DHS claims that it is not separating children as a deterrence measure, activists have voiced concern about the type of families being separated.
Earlier this year, 39-year-old mother fleeing violence from the Democratic Republic of Congo filed a lawsuit against the DHS.
The lawsuit, filed with the help of the American Civil Liberties Union, claims that the woman — known as "Ms. L" — traveled with her seven-year-old daughter to the Mexican border and surrendered to immigration officials at the San Ysidro Port of Entry in December. Upon surrender, Ms. L requested asylum for her and her daughter.
The lawsuit explains the mother was placed in a detention center in San Diego while her daughter was placed at a Office of Refugee Resettlement youth shelter in Chicago — over 2,000 miles away. The mother and daughter are allowed to talk by phone.
In February, over 75 Democrat members of Congress signed onto a letter sent to Homeland Security Secretary Kirstjen Nielsen expressing concern and asking for clarification on the current policy.
"Separating children from their parents is unconscionable and contradicts the most basic of American family values," the letter reads. "Moreover, the reported justification of this practice as a deterrent to family migration suggests a lack of understanding about the violence many families are fleeing in their home countries. More pointedly, the pretext of deterrence is not a legally sufficient basis for separating families."