How the Trumps Spent Easter Sunday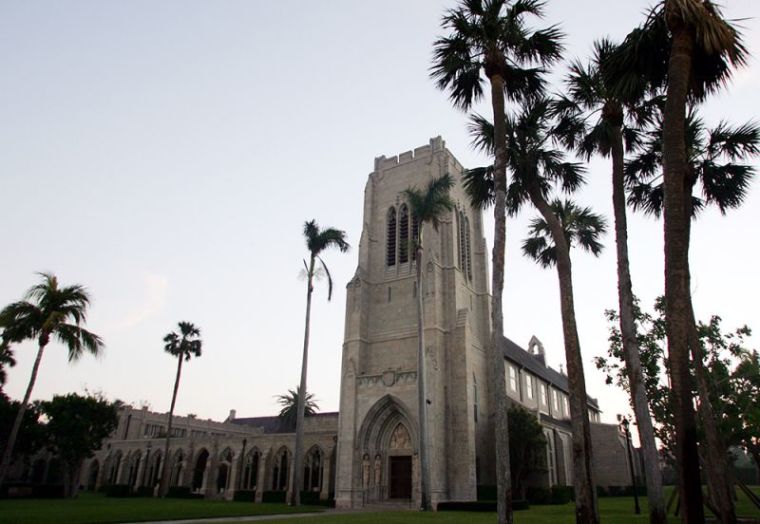 President Donald Trump and first lady Melania Trump attended Easter service at the Episcopal Church of Bethesda-by-the-Sea in Palm Beach, Florida, reports have said, a church he has gone to for decades.
"I think it does give a special meaning to the service to have the president here," said Jim Beasley, a member at Bethesda, in an article in Palm Beach Daily News on Sunday.
"I think it's an old custom for presidents to go to church on Sunday, certainly on Easter and Christmas especially. It's just a matter of where he chooses to go. I think it's very impressive that he's here, not just at Bethesda but here in Palm Beach."
Trump and his family attended the same church during Christmas Eve, The Christian Post reported. Bethesda is where Trump and his wife, Melania, married 11 years ago.
Parishioners had to go through metal detectors, which along with police presence and Secret Service agents made the Easter experience slightly different, but they said that the focus was firmly on the Christian holiday.
"The only thing that was different was all the security," said Anne Yudenfreund, of Jupiter. "There was no extra meaning. We've seen Trump at this church over the years. We've been coming here for 20 years ... usually for holidays."
Tom Anderson, a regular church goer, said that Trump's attendance did not "add extra meaning," but said that "it's certainly very nice that he comes to church and we're proud and honored that he's at our church."
The Rev. James Harlan focused his Easter message on the strength and hope that the resurrection of Jesus Christ gives people.
"It is so easy for you and for me to think the worst, to find the worst, to judge the worst in other people," Harlan said.
"When we start seeing that divine spark, that basic beauty with which God created every one of us, we have a renewed sense of purpose. We realize that life is bigger than just eating, sleeping and breathing."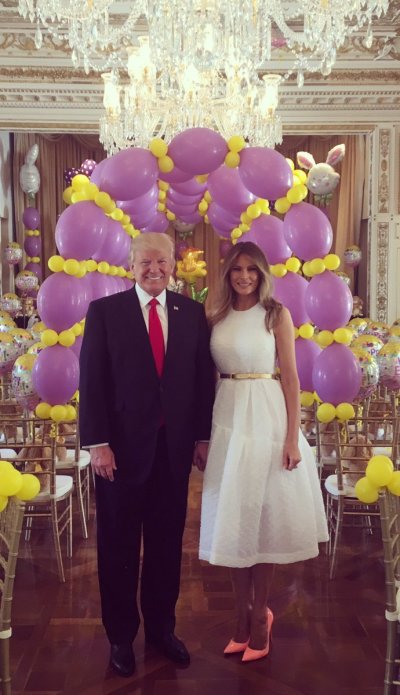 White House spokeswoman Stephanie Grisham said on Sunday that the Trump family were scheduled to spend the rest of Easter participating in annual festivities at Mar-a-Lago, the president's private club, including brunch and an Easter egg hunt.
First lady Melania Trump posted a photo of herself and her husband to her official Twitter account with the message, "Happy Easter." Donald Trump similarly posted "Happy Easter to everyone!" to his personal Twitter account. 
Donald Trump also posted several political tweets amid his Easter celebrations, including two tweets about Saturday protests demanding that he release his tax returns, claiming the protestors were paid to be there and suggesting the tax return issue doesn't matter because he won the Electoral College. 
Trump talked about the resurrection of Christ in his weekly address on Friday, when he called it a "holy day of reverence and worship; it is a sacred time that fills the spirit of our Nation with the faith of our people ... America is a Nation of believers."
"With God's grace, life always triumphs over death, freedom overcomes oppression, and faith extinguishes fear. This is the source of our hope — and our confidence in the future," the president added.
Trump, who was raised a Presbyterian, noted that unlike Americans who enjoy the "freedom of worship," many around the world are not afforded such a freedom.
"One of the gravest threats to religious freedom remains the threat of terror," Trump said at the time.