Trump Has No Fear of 'Wrath of God,' Climate Change Behind Massive Wildfires: Gov. Jerry Brown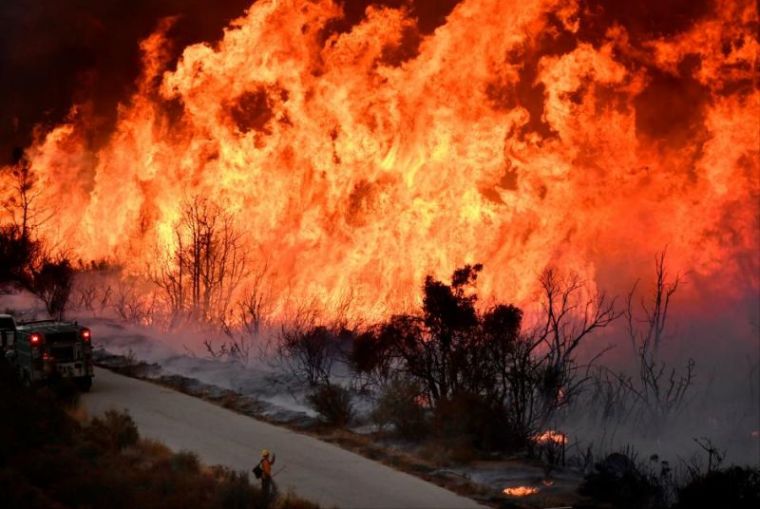 The governor of California is saying that President Donald Trump is courting "the wrath of God" and does not have a "fear of the Lord" because of his stance on climate change. Climate change, he says, is fueling the six wildfires ravaging the southern part of the state.
In an interview Sunday on CBS' 60 Minutes, Jerry Brown, the Democratic governor of California, said that he does not think President Trump "has a fear of the Lord, the fear of the wrath of God, which leads one to more humility ... this is such a reckless disregard for the truth and for the existential consequences that can be unleashed."
Brown once studied to be a Jesuit priest.
Areas surrounding Los Angeles have in recent days been besieged by a series of wildfires spurred on by the state's notorious Santa Ana winds, consuming hundreds of thousands of acres and with tens of thousands of residents forced to flee their homes.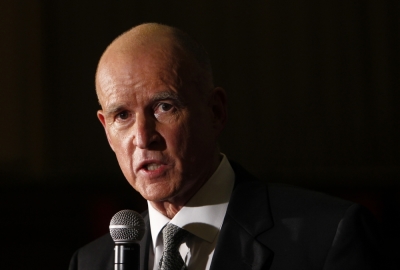 Brown believes these blazes are due to climate change. Scientists have foretold this, he said in the CBS interview, noting that fire season used to be in the summer but is now year-round. These blazes are the "new normal," he said.
"This could be something that happens every year or every few years," he said in a recent press conference. "We're about to have a firefighting Christmas."
Brown blasted Trump for backing out of the Paris climate accord earlier this year, which the president called a "bad deal" for the United States.
"That's a preposterous idea, not even a shred of truth in that statement," the governor said of the president's remarks. By contrast, he noted, his state is taking steps to stem greenhouse gases and implement policy measures aimed at improving air quality.
"We have a cap-and-trade system, which is a very efficient way to reduce greenhouse gases. We have a zero-emission vehicle mandate. We have efficiency standards for our buildings, for our appliances. California is showing that dealing with climate is good for the economy — not bad," he said.
"It's a culture that's on the move — not pulling up the drawbridge out of fear and economic insecurity."
Six fires are presently burning across Southern California and around 8,500 firefighters have been battling the blazes, the Los Angeles Times reported. The largest one, the Thomas fire, which by Sunday afternoon had grown to 200,000 acres, is only 15 percent contained and is being labeled the sixth largest and 13th most destructive in the state's history, according to the local ABC affiliate.