Trump Questions Depth of Ben Carson's Christian Faith: Not a 'Great Religious Figure,' 'Not Going to Find So Much'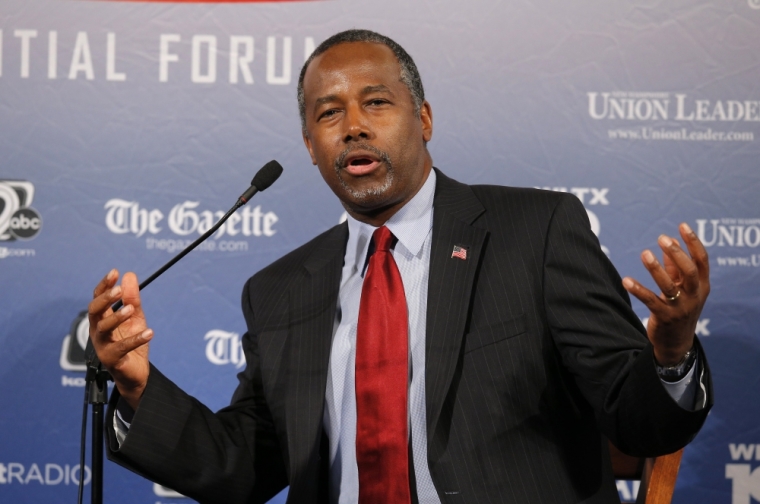 In the latest back and forth exchange between the two Republican presidential frontrunners, Ben Carson and Donald Trump, Trump argued Carson's faith is shallow.
Ben Carson took a jab at fellow Republican presidential candidate Donald Trump Wednesday night at an Anaheim, California press conference, questioning the billionaire businessman's faith in God. Trump previously said that his favorite book was the Bible, but would not or could not reveal his favorite verse.
Trump was quick to attack Carson for questioning his commitment to God and his humility, saying Thursday on "The View" that he planned to "finish" the feud himself.
"I never heard faith was a big thing … until [Carson] started running, I don't know about Ben Carson's faith, all of a sudden he becomes this great religious figure, I don't think he's a great religious figure," Trump said later that day on CNN's "New Day." "You look at his faith and I think you're not going to find so much … who is he to question my faith when I am, he doesn't even know me."
Trump also suggested Carson's abilities as a doctor are overblown. Among his many accomplishments, the world-renowned pediatric neurosurgeon is famous for being the first to successfully separate cranially conjoined twins in 1987.
"He was a doctor, perhaps an OK doctor," the business mogul continued. "He was fine, he was just fine."
Regardless of his accomplishments, Trump added, "Ben Carson is not going to be your next president."
When a reporter asked Carson Tuesday about the biggest difference between himself and Trump he said, "The biggest thing is that I realize where my success has come from, and I don't any way deny my faith in God. And I think that probably is a big difference between us."
Carson then demonstrated that, unlike Trump, he can recite some of his favorite Bible verses.
"You know, one of my favorite, Proverbs 22:4, it says: 'By humility and the fear of the Lord, are riches and honor and life.' And that's a very big part of who I am. Humility, and fear of the Lord. I don't get that impression with him. Maybe I'm wrong."
In his "New Day" interview, Trump argued Carson was not being genuine in reciting those verses.
"But for him to criticize me on my faith is absolutely — and for him to read from the Bible in his memory — it looked like he had memorized it about two minutes before he went on stage," he said.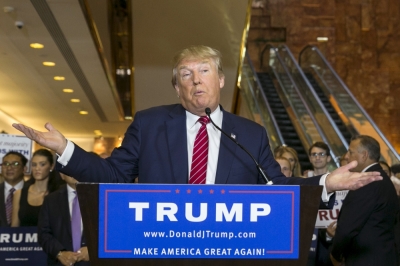 Earlier in the week at Commonwealth Club of California, when a reporter asked about the possibility of Trump as a running mate, Carson mocked one of Trump's major policy points.
"It sounds really cool, you know, 'Let's just round them all up and send them back,'" Carson said Tuesday, referring to Trump's plan to deport millions of illegal immigrants. "People who say that have no idea what that would entail in terms of our legal system, the costs — forget about it. Plus, where you gonna send them? It's a double whammy."
Carson has been very open about his Christian upbringing and faith during his campaign, making his support known in his books, on his website and on numerous campaign stops and press conferences.
Dr. Carson, who has stood out with his calm demeanor and attitude during the Republican debate and on the campaign trail, seems to be taking the high road for now. He apologized for his comments about Trump's faith, saying his intention was to talk about his own faith, not someone else's.
"I would like to say to him that the intention was not to talk to him but about what motivates me," he told the Washington Post. "If he took that as a personal attack on him, I apologize, it was certainly not the intent."