5 Things to Know About Trump's Move to Recognize Jerusalem as Israel's Capital
5. Threats, Attacks on Israel Could Increase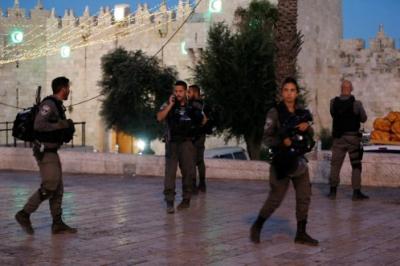 Arab world leaders have condemned Trump's announcement on Wednesday, with a number warning that it could have grave consequences for peace in the region.
Palestinian militant group Hamas has called for a "day of rage" on Friday, declaring it as the "first day of the intifada against the occupier."
On Thursday, clashes between Palestinian protesters and Israeli soldiers broke out along the West Bank and Gaza Strip, with protesters pelting soldiers with rocks, while Israeli forces fired tear gas and stun grenades.
The Times of Israel reported that defense officials in the country are bracing for "violent protests and terror attacks."
The U.S. embassy in Israel has issued a security warning for U.S. citizens in the country, and has declared that U.S. government employees and their family members are not permitted until further notice to travel to Jerusalem and the West Bank for personal matters.
"United States citizens should avoid areas where crowds have gathered and where there is increased police and/or military presence," the warning stated.