Trump-Russia investigation: 7 recent events you should know about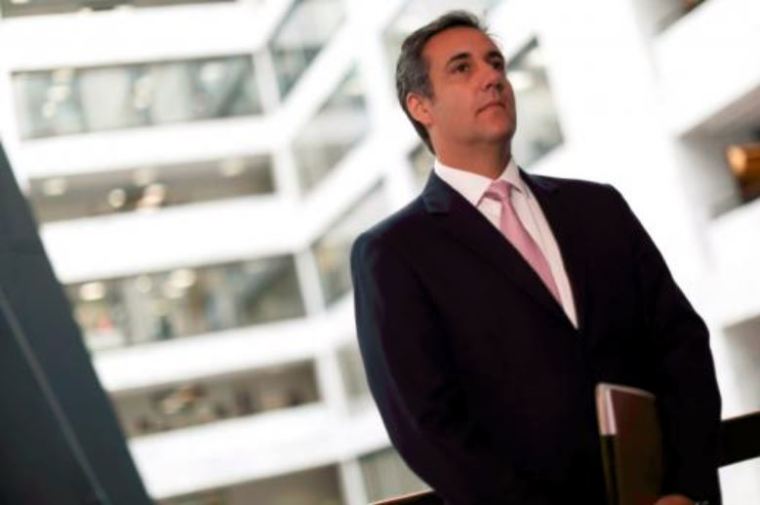 6. BuzzFeed report refuted by Mueller's office
On January 18, the left-leaning BuzzFeed News reported on what one commentator says could have been the "smoking gun" of the Russia investigation if it is true.
The website cited two unnamed federal law enforcement officials to report that "Trump directed his longtime attorney Michael Cohen to lie to Congress about negotiations to build a Trump Tower in Moscow."
The article also claimed that Trump supported a plan by Cohen to visit Russia during the 2016 campaign to "jump-start the tower negotiations."
"Cohen also told the special counsel that after the election, the president personally instructed him to lie — by claiming that negotiations ended months earlier than they actually did — in order to obscure Trump's involvement," the report reads.
The report also claimed that Mueller's office learned about Trump's call for Cohen to lie to Congress through interviews with several witnesses in the Trump organization and company emails, text messages and other documents.
The report was used by some Democrats to raise the volume on their call for Trump's impeachment.
However, Mueller's office the next day claimed that the BuzzFeed piece was "not accurate."
"BuzzFeed's description of specific statements to the Special Counsel's Office, and characterization of documents and testimony obtained by this office, regarding Michael Cohen's Congressional testimony are not accurate," special counsel spokesman Peter Carr said in a statement provided to the outlet.
CNN political analyst Chris Cillizza noted that it is "highly unusual for the special counsel's office to provide a statement to the media … about any of its ongoing investigative activities."
"No other major outlets have confirmed the BuzzFeed report," Cillizza wrote. "But if the BuzzFeed report is right, then the President of the United States directed an underling to lie under oath — which is, in and of itself, a crime."
Trump's personal attorney Rudy Giuliani stressed in a tweet responding to the report that the press has "gone too far" in their "hysterical desire to destroy" Trump.
Trump took also to Twitter to slam the BuzzFeed report and renew his claim that the media is the "enemy of the people."
"Remember it was Buzzfeed that released the totally discredited 'Dossier,' paid for by Crooked Hillary Clinton and the Democrats (as opposition research), on which the entire Russian probe is based!" Trump tweeted on Jan. 18. "A very sad day for journalism, but a great day for our Country!"