Trump-Russia investigation: 7 recent events you should know about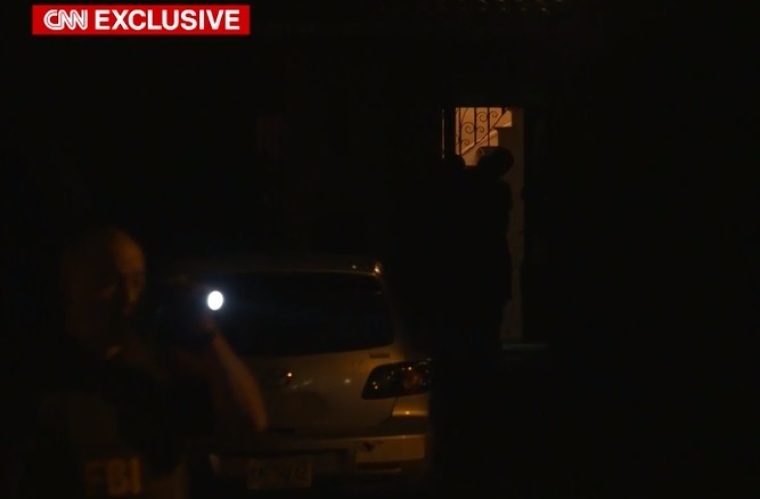 5. CNN camps outside of Stone's house to capture footage of arrest
One of the bizarre twists to Stone's arrest outside of his Fort Lauderdale, Florida home on Jan. 28 was the fact that it was captured on camera exclusively by CNN.
The CNN footage shows Stone's home being surrounded by about a dozen armed FBI agents and him being taken into custody.  
Some have accused CNN of being tipped from an internal FBI source about the plans to arrest Stone at his Florida home.
However, CNN says that it's presence there for the arrest was a product of "more than a year of observing comings at the DC federal courthouse and the special counsel's office." In an explanation, CNN cited an "indictment that special counsel Robert Mueller's grand jury approved a day earlier."
"[CNN staff] were there staking out Stone because there was just enough evidence lurking in the special counsel's activity over the past week that CNN's team covering the Mueller investigation placed a bet that Stone could be arrested as early as Friday," the explanation reads. 
CNN crime and justice reporter Shimon Prokupecz wrote in a tweet that "it is ludicrous to suggest the special counsel's office leaked the indictment of stone to any news organization."
However, Stone, who was released on bond, claimed in an interview with Fox Business on Thursday that his home's surveillance footage shows a CNN crew pulling about 40 minutes prior to the FBI showing up. He added that CNN set up the camera only about 10 minutes before the FBI arrived. 
MSNBC's Greta Van Susteren opined that CNN's presence at the scene of Stone's arrest was not a sign of a conspiracy.
"CNN either acted on a tip … or had been camped out there (either is good journalism.)" Van Susteren argued in a tweet. "What is most interesting is why it was a raid and not a surrender. Fear of flight or destruction of evidence or prosecutors really not like Stone?"