Turkey Allows New Church for First Time Since Ottoman Empire's End in 1923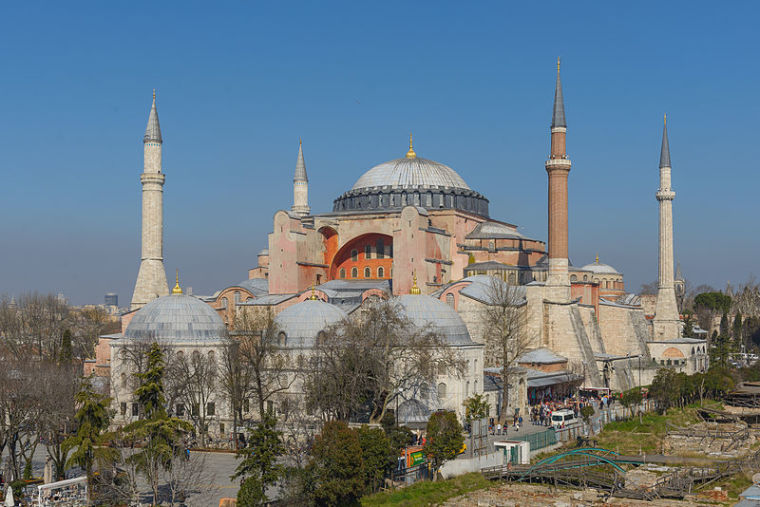 The Islamic government of Turkey has authorized the construction of a new church, for the country's tiny Syriac community, for the first time since the establishment of the modern republic in 1923.
The Syrian Christian church will be built on state-owned land not far from Greek Orthodox, Armenian and Catholic churches in the Istanbul suburb of Yesilkoy on the shores of the Sea of Marmara, Turkish Prime Minister Ahmet Davutoglu said at a meeting of religious representatives in Istanbul, according to Agence France Presse.
Of the 80 million people in Turkey, mostly Muslim, about 100,000 are Christian. While Turkey was the birthplace of numerous Christian Apostles and Saints, the country's government had thus far allowed only renovations of existing churches.
"It is the first since the creation of the republic," the newswire quoted a government as saying. "Churches have been restored and reopened to the public, but no new church has been built until now."
The move could be aimed at pacifying the European Union.
The country was recently criticized for making efforts to erase its Christian past, as was reflected in the conversion of an ancient Byzantine church into a mosque.
The Hagia Sophia Museum, a former Greek Orthodox church in the Black Sea city of Trabzon, was used in July 2013 for the first Friday prayers of Ramadan.
The mufti of Trabzon was joined by local Muslim residents for the Islamic prayers in the 13th century church building. The Christian murals were covered with curtains, and the bell dome was used as a minaret.
"The population of this city consists of Muslims. If the majority are Muslims, the places of worship need to be mosques. Suppose that the majority of this city was Christians or Jews, would they keep this place as a museum?" Adnan Ertem, the General Director of Foundations, was quoted as saying at the time.
The church, one of a few dozen Byzantine sites still existent in the area and regarded as one of the finest examples of its architecture, dates back to the 13th century when Trabzon was the capital of the Empire of Trebizond.
The conversion of the church took place after a local court agreed last year with the claim of the General Directorate of the Pious Foundations that the church building belonged to the foundation of Mehmet II and had been "illegally occupied" by the Ministry of Culture and Tourism.
Turkey had historically embraced Westernization and secularism, banning religion from the public square and bringing it under state control. However, the ruling AK party is otherwise seeking to align with Middle-Eastern and other Muslim nations.