Pope Francis in Turkey: 'Solidarity of All Believers' Needed to Counter Fanaticism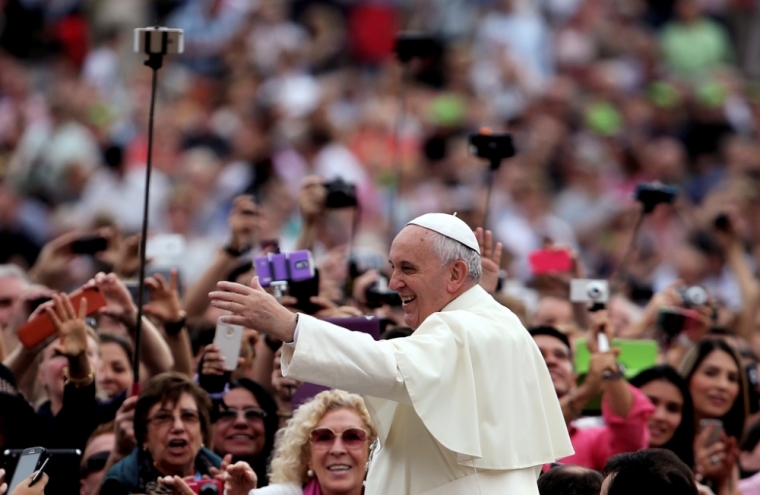 Pope Francis, who arrived in Turkey Friday for a three-day visit, said there needs to be dialogue between faiths and religious freedom in the war-ravaged Middle East to counter religious extremism, and highlighted the plight of Christians and other minorities in that region.
"Fanaticism and fundamentalism, as well as irrational fears which foster misunderstanding and discrimination, need to be countered by the solidarity of all believers," the pope said in a speech to Turkey's President Recep Tayyip Erdogan and other political leaders on the first day of his pastoral visit to the cities of Ankara and Istanbul.
Francis said this solidarity must rest on certain pillars, which he described as "respect for human life and for religious freedom, that is the freedom to worship and to live according to the moral teachings of one's religion; commitment to ensuring what each person requires for a dignified life; and care for the natural environment."
There is "urgent need" for such solidarity in the Middle East, the pontiff added, according to the Vatican Radio.
"It is essential that all citizens – Muslim, Jewish and Christian – both in the provision and practice of the law, enjoy the same rights and respect the same duties," he said. "They will then find it easier to see each other as brothers and sisters who are travelling the same path, seeking always to reject misunderstandings while promoting cooperation and concord. Freedom of religion and freedom of expression, when truly guaranteed to each person, will help friendship to flourish and thus become an eloquent sign of peace."
The pope also spoke about the suffering of the Christian and Yazidi minorities in Iraq and Syria, large territories of which are now controlled by the Islamic State, or ISIS, terror group.
The ISIS, an al-Qaeda offshoot, seeks to form an Islamic emirate in the Levant region through "jihad." In Iraq, ISIS men have killed hundreds of civilians. Numerous members of the Christian and Yazidi minorities have also been killed, and tens of thousands of them have fled their homes. About 5,000 Yazidi girls and women were recently taken captive by ISIS to be sold or given to fighters as slaves.
"Turkey, which has generously welcomed a great number of refugees, is directly affected by this tragic situation on its borders; the international community has the moral obligation to assist Turkey in taking care of these refugees," Francis said. "In addition to providing much needed assistance and humanitarian aid, we cannot remain indifferent to the causes of these tragedies."
The foreign minister of Syria, Walid al-Moualem, told the Beirut-based Al Mayadeen TV broadcast Friday that if the Security Council and the United States do not force Turkey to control its borders then airstrikes being launched by a U.S.-led coalition will not be able to defeat ISIS.
Foreign jihadists have allegedly used Turkey, which shares border with Syria, to enter into Syria, which claims that Turkey is allowing this to help rebels topple the government of President Bashar al-Assad.
"What is required is a concerted commitment on the part of all, based on mutual trust, which can pave the way to lasting peace, and enable resources to be directed, not to weaponry, but to the other noble battles worthy of man: the fight against hunger and sickness, the fight for sustainable development and the protection of creation, and the relief of the many forms of poverty and marginalization of which there is no shortage in the world today," the pope said.