Turkish President Erdogan Says Women and Men Are Not Equal at Women's Conference; Rights Groups Slam Remarks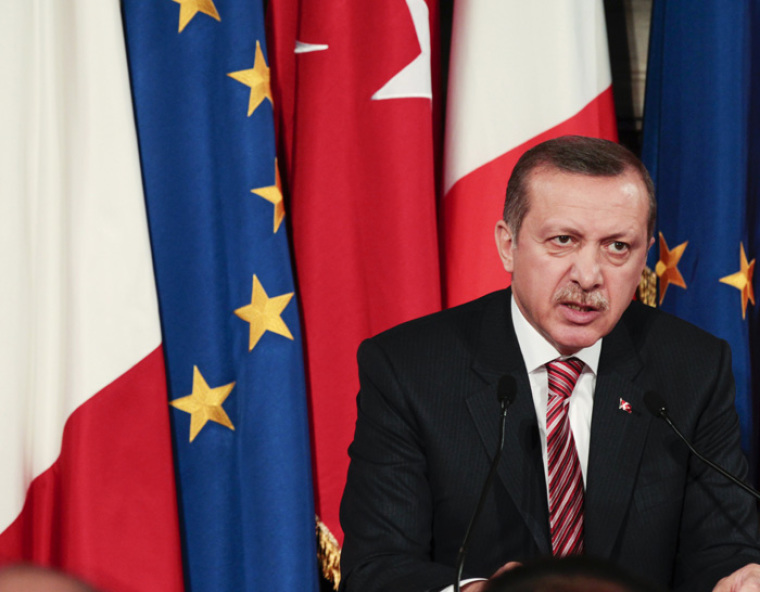 Women's rights groups have slammed a recent speech by Turkish President Recep Tayyip Erdogan, who said at a women's conference that women and men are not equal "because their nature is different."
"Equality is turning the victim into an oppressor by force or vice versa. What women need is to be able to be equivalent, rather than equal, so it is justice. That is what we need," Erdogan said on Monday at an event in Istanbul organized by the Women and Democracy Association.
"You cannot bring women and men into equal positions; that is against nature because their nature is different."
He added that a woman cannot do every job that a man can do because "it is against her delicate nature," CNN noted.
Eight women's right groups slammed the remarks in a joint statement on Tuesday, however, and argued that Erdogan had tried to "denigrate decades of effort by women's movements for gender equality."
The groups said that rejecting universal equality can lead to increased violence against women.
"We ... believe that equality is not a bargaining chip but a democratic and universal right and that we will not give up on striving for equality," the statement continued.
"We reject the rhetoric which we believe is an effort to take back rights which were attained by women nearly 100 years ago."
Freelance journalist Ale Scott, who was born in the U.K. to a Turkish mother, wrote in an article for The Guardian that such comments of "appalling sexism" cannot be laughed off.
"Erdoğan is neither a lone madman in a padded cell, nor a Victorian uncle caught in a time warp. He's the president of a country of 75 million people where only 28 percent of women are in legal employment, an estimated 40 percent of women suffer domestic violence at least once in their lives, and where millions of girls are forced into under-age marriage every year (incidentally, Erdoğan's predecessor, Abdullah Gül, married his wife when she was 15)," Scott wrote.
"Exact figures on domestic abuse and rape are hard to come by because it is socially frowned upon to complain about husbands, and police often tell women and girls who have been threatened with murder by their partners to go home and 'talk it over.'"
Turkey's treatment of women has come into question in a number of international reports. The Islamic country was ranked 120th out of 142 countries in a 2013 Global Gender Gap Report by the World Economic Forum, which measured the state of women's access and opportunities at workplaces.