Tyler Perry Blesses Server With $500 Tip for $27 Check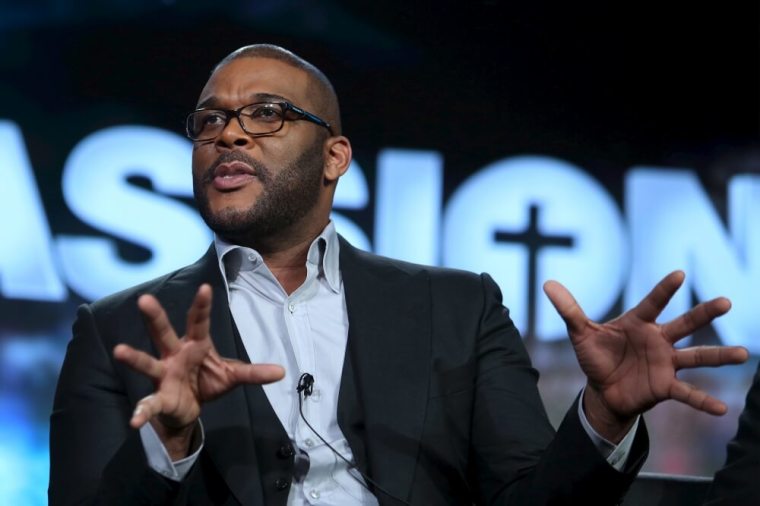 Tyler Perry blessed a restaurant server with a $500 tip during a lunch outing with Janet Jackson that ran them $27.
According to San Antonio Current, the 48-year-old film mogul dined with singer Jackson at Pearl's Green Vegetarian Cuisine in San Antonio, Texas, earlier this month. It was there that their server, Nicole Tijerina, received a surprise in the form of a $500 tip worth more than the celebrities' meal.
Tijerina's husband, Cantu, explained the ordeal in a Facebook post featured on the San Antonio Current.
"My beautiful wife was blessed at work today," Cantu explained. "She served Tyler Perry and he gave her an awesome tip...He didn't have to [do] that but for some reason out of the kindness of his heart he did."
Perry has come from humble beginnings and previously opened up about struggling financially to the point where he was homeless. Last year, he detailed some of those struggles when accepting an honorary doctorate from Tuskegee University.
"I had just moved to Atlanta to try to launch this play, so I went to work. I managed to save $12,000 and I put the show up working in used car, as a bill collector (proceeds from a tax return)," Perry said, according to AJC.com. "I thought 1,200 people would show up that weekend but only 30 showed up. My car payment, rent, everything was tied up in it so I ended up homeless with no money and nothing to my name."
For seven years the screenwriter and actor watched his plays fail, and almost gave up hope.
"From 1992, to 93, to 94, I was doing one show a year. I kept on doing the play," he said. "Every year it would fail, until 1998, the seventh year of me trying. I was about to give up and walk away."
Before giving up, audience members told Perry how much the messages in his play changed their lives. He began to see value in serving others.
"My life shifted after that," he said. "My intention became, how do I serve other people? How do I lift other people?