U.A.E. Builds Biggest Anglican Church in Middle East
In a region such as the Middle East where many Christians are persecuted for their faith, one country is set to show proof that a Muslim-majority state can have multi-religious tolerance. The United Arab Emirates will soon be the home of the largest Anglican church in the region as construction of its building is underway in Abu Dhabi.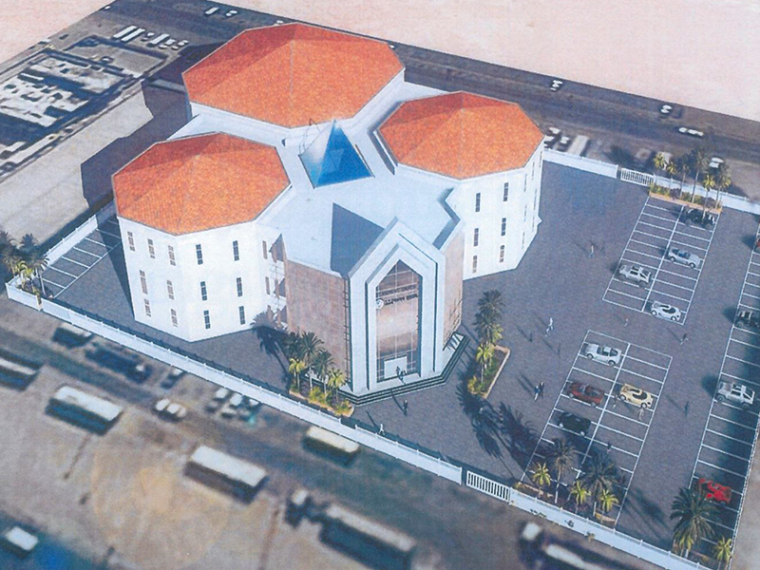 The All Saints Anglican Church is currently under construction at the industrial town of Musaffah in the nation's capital, Gulf News reported. Upon completion, the church can house up to 4,000 worshipers.
Senior Chaplain for Anglican churches in Abu Dhabi, Rev. Andy Thompson expressed his happiness at being allowed to erect a church in a largely Islamic region of the world.
"At a time when walls are being erected between different faith communities in the world, the U.A.E. continues their tradition of welcoming people of different faiths as a genuine and mature expression of their Islamic hospitality," said Thompson.
In fact, the land was donated by none other than the president of U.A.E. and construction of the building began in 2014.
The structure is around two-thirds complete, and the church is currently waiting for the last leg of its funding that will complete the financing of the 20-million-dirham project.
According to Sight Magazine, the construction was almost abandoned after a major donor to the project suddenly backed out. But Thompson said with "faith," they were able to push through with the project.
Parishioners and other donors contributed funds enough to meet 60 percent of the total budget to continue with the construction.
Thompson noted that the pragmatism of U.A.E. leaders worked in their favor.
"The Emiratis have a very pragmatic philosophy," he said. "In order to engage in trade, they've learned to accept people who believe very differently than themselves. They've come to a level of maturity where they feel that they don't have to fight people of different beliefs."
In contrast, the Saudis are different, he said.
"In Saudi Arabia, the ruling family originated in the middle of Saudi, in the desert. They've had very little contact with foreigners during their history," Thompson said.
The reverend expressed high hopes that once finished, the building will be a symbol of peace and coexistence in the region.
"The new church will continue to uphold our historical tradition of hospitality to all Christians and to maintain our commitment in partnering with the U.A.E. to promote the value of tolerance," Thompson said.