UFC Fighter Cody Garbrandt Shares How He Went From Suicidal to Follower of Jesus
UFC Fighter Cody Garbrandt Shares How He Went From Suicidal to Follower of Jesus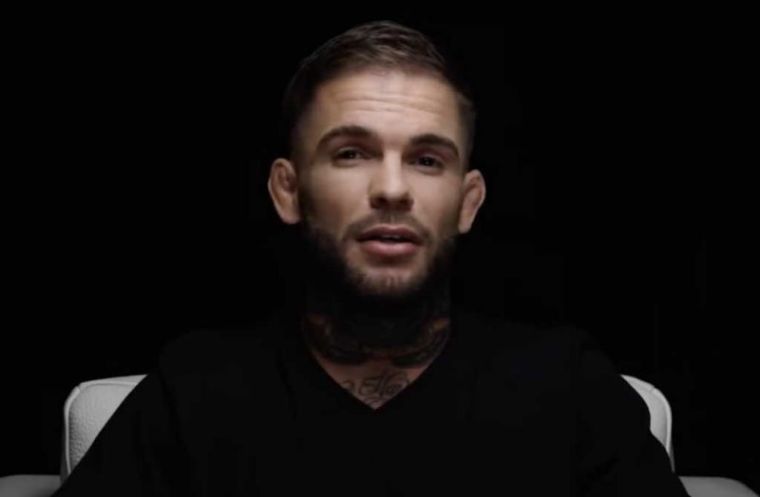 UFC fighter Cody "No Love" Garbrandt says his journey to faith took him through a "very dark place" where he came close to dying by his own hands.
In the latest installment of the I Am Second: White Chair Film series, Garbrandt kicks off his testimony by sharing the rush he experiences competing as a professional mixed martial artist for the UFC. Coming from a lineage of fighters, the 27-year-old athlete detailed the many brawls he got into with his older brother, Zach.
But God also used his brother to save his life the night he almost committed suicide. After high school, Garbrandt said he went down a "dark" path and eventually got caught up in drugs. One night in particular he describes being moments away from hanging himself when his brother walked in and stopped him. Garbrandt recalled his brother intervening and telling him everything would be OK.
"It was a changing point for me in my life," the fighter said, holding back his tears. "That moment, that bond and that thing that we went through really ... brought us even closer. [We began] attending church services together. It was nice to be there with my big brother, worshipping God and growing toward Him."
"That was a start of a growing relationship with the Lord through going to the church, through reading different books about the Lord and just kind of growing my relationship with him on a spiritual level of speaking to him daily," he continued.
Now, regardless how low life tends to get, Garbrandt said he knows God is with him and has always been with him. The young competitor admitted that the word surrender is a "foreign" concept for someone who was trained to give their all in the octagon (the space designated for professional MMA fighters to compete). Nevertheless, when it comes to God, he gladly gives up his will to surrender to his maker.
"There's a time and place that you do need to surrender," Garbrandt maintained. "And I'm always thankful that I'm able to surrender to Him."
The Ohio native said, looking back, he now clearly sees moments when God was "carrying, pulling, and pushing" him. He now knows that force was always "Jesus Christ."
Garbrandt, who now has a family of his own, also shared his testimony with the Good Men Project where he said he wants his 5-month-old son, Kai, to fulfill his God-given destiny.
"His purpose. Find whatever purpose he has in life, to find the dream. Hopefully that the Lord will bless him with a dream and the courage to chase it. So many people go throughout this life without any dreams or passion or anything — and if they do have a dream then they are too full of self-doubt to go out and chase it and put in the time and work and effort to really make it come true. So they settle and they're not happy or fulfilled," Garbrandt added.
Garbrandt is learning to live like Jesus and walk out his Christian faith but in the ring, he is known to live up to his "no love" name.