UFC Michael 'Mayday' McDonald: 'It's Not About Me, It's About God'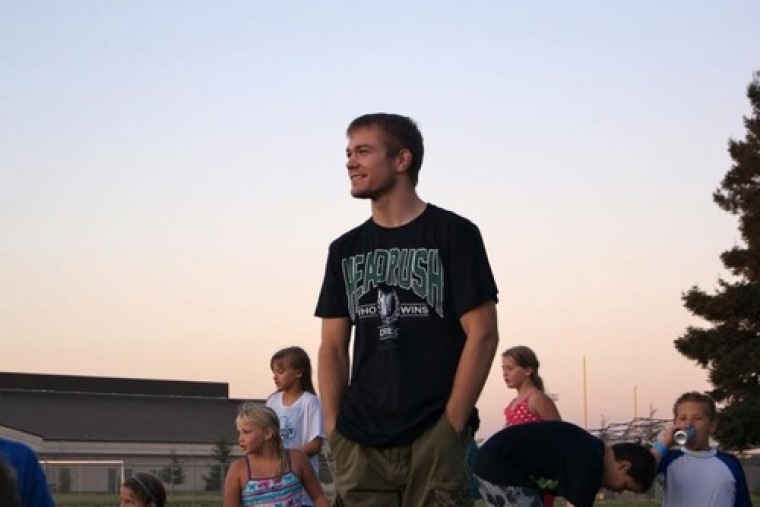 Michael "Mayday" McDonald, who is preparing to fight in UFC 195, recently shared about his faith and said he prays he will never forget God's grace.
"I have no words to properly describe what i have seen through the eyes of my heart, opened by the Spirit. It's always been about me ... what i should do ... what i should think .. the next big thing... ," he wrote in a lengthy Facebook post. "Oh, how i have been wrong... it's not about me at all. It's not about you at all... it's all about God."
In the post, McDonald says he is starting to see that God is bigger than the platform he has been given, the work he has been doing, the prestige, title, money, comfort, safety, pleasure and respect he has received in his career.
"I have always known these things. But there is a difference between knowing and seeing," said McDonald.
Even when reading his Bible, the mixed martial artist distinguishes the difference between doing it for God and for the sake of just spending time, gaining knowledge and wisdom.
"When i wake up and read the Word..it's not about how far i get. It's not about the time i spend," he wrote. "It's not about the wisdom or knowledge gained. Genesis 15:1 says 'Do not be afraid Abram. I am your shield and your very great reward.'"
The bantamweight fighter said he's realizing his true reward is in Jesus Christ.
"How foolish i have been... And yet still... The Lord died for me to be reconciled to Himself," McDonald exclaimed. "He would die... To be MY great reward... To adopt me into his family as a son of a King... The Holy God would sacrifice himself for a sinful dirty child to be His son... I will never be able to fully comprehend this."
The athlete admits that he could not fully understand God's patience and the depths of His sacrifice.
"God, what love you have lavished on us!.... Father, how great must your patience and love be for your adopted children," he writes. "Father, i will never be able to even understand the depths of Your love, mercy, and sacrifice. How could you be so great to love such a sinful man?"
After continuing his reverence of God,
"Father... If You could grant me one request as long as i live, it would be for me to never lose the vivid memory of Your Great Grace. How i admire the task of the cherubim who never lose sight of Your greatness and are marvelously satisfied day and night by the constant proclamation of Your greatness," he wrote. "..Praise You, Father! No words can encompass the slightest expression of Your greatness! Holy Holy Holy is the Lord God Almighty, who was, and is, and is to come!"
While McDonald is a devout Christian, he previously faced obstacles in church while pursuing his career as a mixed martial artist.
"My previous church, the pastor wasn't really for it," McDonald admitted in a 2012 MMAMania report. "The older generation was like 'Uh, yeah, whatever, you beat someone up and say you give the glory to God by punching someone in the face, you're crazy.'"
Despite the setback with his church home, McDonald said he was able to find an understanding church where he could practice both his faith and his craft.
"I'm in a very understanding, non-denominational Protestant church now. I got to spar with the pastor a little bit and talk to the kids," McDonald said in the MMA Mania report. "My church has been extremely supportive about it. He was a big guy, like 350. It was cool for the little kids to see little guy fight big guy and little guy not lose, then get to talk to them about it."