UK Investigating Why Referrals for Gender Dysphoria in Children Have Increased Over 4,000 Percent in 10 Years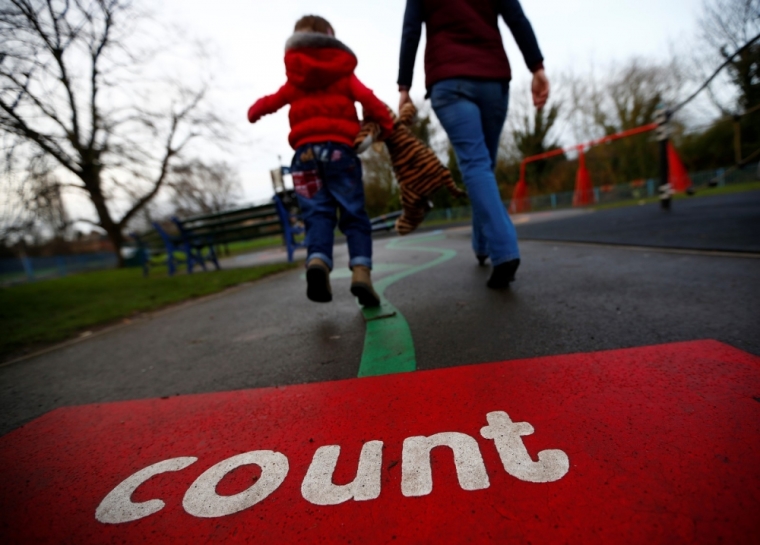 A U.K. government inquiry is underway to investigate why there's an over 4,000 percent increase in children seeking to "transition" to the opposite sex.
The available data says that young people referred for "gender treatment" has increased from 97 in 2009–2010 to 2,510 in 2017–2018, a 4,415 percent increase in less than a decade, the UK Express reported Sunday.
Equalities Minister Penny Mordaunt has asked officials to investigate the reasons for the skyrocketing rise, particularly the role of social media and its influence over how girls think about the subject.
Girls are more likely to seek to "transition" than boys.
Whereas only 40 girls were referred for such treatment nine years ago, that figure is now 1,806, a 4,515 percent increase. The number of boys rose from 56 to 713 in that same time span. In 2017–2018, 45 of those children referred were ages 6 or younger, with the youngest at only 4.
"Some educationalists have previously warned that the promotion of transgender issues in schools has 'sown confusion' in children's minds and that encouraging children to question gender has 'become an industry,' the Telegraph reported.
"Dr. Joanna Williams, author of the book Women vs Feminism, has said that schools are 'encouraging even the youngest children to question whether they are really a boy or a girl,' the Telegraph added. 
Eight hundred dysphoric children in England were injected with puberty blocking drugs last year, including some as young as 10 years old.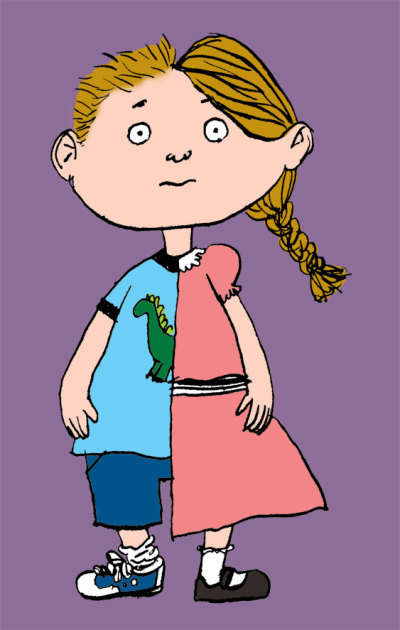 Many doctors and researchers are increasingly concerned about the long-term effects of these chemicals, which include not only puberty blockers but cross-sex hormones, on young people.
Lucy Griffin, a consultant psychiatrist at Bristol Royal Infirmary, admitted she was "extremely worried" about this and has warned that these treatments cause osteoporosis, yield sexual dysfunction, and can render their bodies sterile.
Other experts say the rapid growth of minors seeking hormones and surgery is in part because of a social contagion known as rapid onset gender dysphoria, a phenomenon exacerbated by an internet culture of websites like Reddit and YouTube where other young trans-identified people celebrate and being transgender and all of the social and medical transition processes involved.
Young people who are struggling psychologically with their bodies often find validation online and then self-diagnose as transgender and begin demanding to transition. And some youth are indeed proceeding with it.
The Federalist reported last week that in the United States, girls as young as 13 are undergoing mastectomies for gender dysphoria and that federal tax dollars are being used to fuel ideologically skewed research on the use of puberty blockers and cross-sex hormones in children.
In one such study funded by a $5.7 million National Institutes of Health grant, Dr. Johanna Olson of Children's Hospital Los Angeles dismisses the possibility that gender dysphoria might stem from psychological disturbance, insisting that the only relevant "mental health issue" is how "the outside world responds" to the confused youth. Gender dysphoric youth will experience "wrong puberty," she says, unless she and other like-minded people intervene early enough to "put them through the right puberty."
These and related issues are arguably the most bitterly contested matters in contemporary politics in both the U.K. and U.S. Opposition to these medical practices spans the political spectrum.
Meanwhile, academic research counter to the transgender narrative in favor of transitioning minors is subjected to intense pushback.
As The Christian Post reported Aug. 30, Brown University in Rhode Island scrubbed an article from its website following protests from transactivists. The article was about the research of Lisa Littman, a faculty member who published a peer-reviewed study on rapid onset gender dysphoria in a scientific journal.
Littman's research explored the possibility of peer pressure that could contribute to some teens and young adults assuming that they are transgender, and as a result undergo permanent surgical procedures they may regret.
Her study also notes the role of the internet in furthering gender confusion among teenagers, citing parents of dysphoric children who when surveyed described "clusters of gender dysphoria outbreaks occurring in pre-existing friend groups with multiple or even all members of a friend group becoming gender dysphoric and transgender-identified in a pattern that seems statistically unlikely."
The parents in Littman's study reported that excessive social media use and "binge-watching" YouTube videos about transitioning were often the precursor to these outbreaks.