UMC creates 'lighthouse congregations' to minister to those whose churches left denomination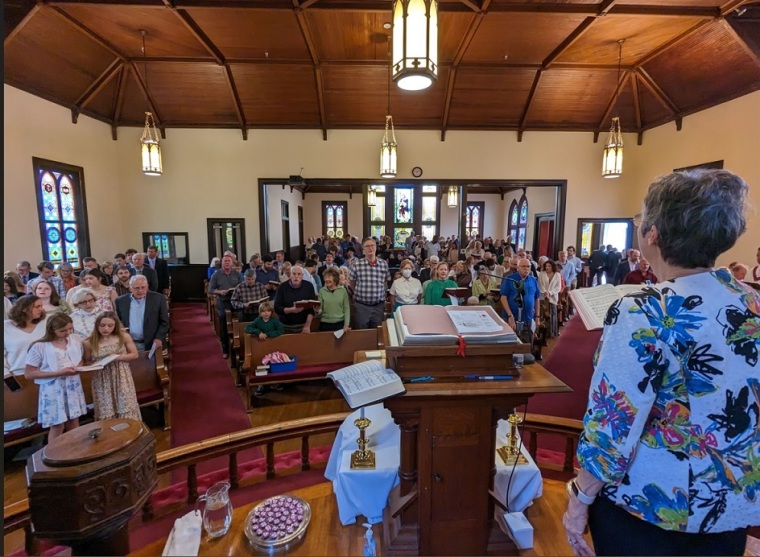 As large numbers of congregations continue to leave The United Methodist Church, two regional bodies of the mainline Protestant denomination are looking into a way to help those left behind.
Last year, 249 congregations voted to disaffiliate from the UMC North Carolina Conference, while 41 congregations have disaffiliated from the UMC Western North Carolina Conference since 2020.
Since these disaffiliation votes have left many people who want to remain with the UMC without a congregational home, the two North Carolina-based conferences responded by launching "Lighthouse Congregations" earlier this year.   
A Lighthouse Congregation is a church that opens itself up to those whose churches have left the UMC while also having no intention of seeking disaffiliation from the denomination.
The Garner-based NC Conference currently has 77 Lighthouse Congregations, while the Huntersville-based WNC Conference presently has 55 official Lighthouse Congregations.
The Rev. Rob Hutchinson, WNCC director of Church Development, told The Christian Post that the program is growing, as an additional 60 congregations have completed the training for the program. Hutchinson added that he personally shared materials about the program with 15 other conferences.
'Connectionalism at its best'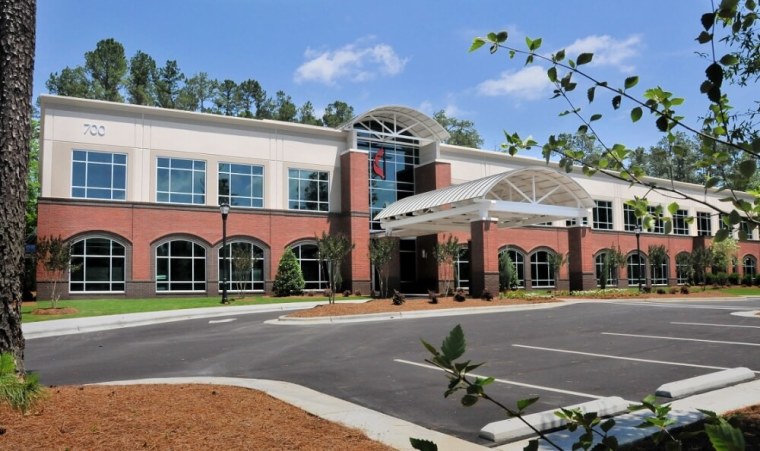 According to Hutchinson, the concept for Lighthouse Congregations was sparked by a conversation he had last October with the Rev. Steve Harper of the Florida Conference.
"We were discussing different ways Conferences were managing and responding to a variety of issues related to the disaffiliation process. He sent a broad strokes concept of it the next day," Hutchinson explained.
"I began talking about it with some other Church Developers in other conferences, from which, the Rev. Tim Catlett — developer in the NC Conference — and myself began to drive down even more specifics."
Hutchinson described the concept as "a genuine collaborative effort between multiple conferences, with adaptability built into its framework to adjust to the needs and resources of each conference."
"The prevailing reason for Lighthouse Congregations was (and is) to provide a mechanism for people displaced by disaffiliation who want to remain United Methodist to connect with churches that are particularly equipped to love and care for them through this unique and difficult time," he continued.
"It is a way to tangibly practice our connectionalism at its best."
The Rev. Tim Catlett, executive director for the Office of New Faith Communities, and the Rev. Laura Wittman, coordinating pastor for the UM Collective, emailed CP joint comments about the program in the NC Conference.
Catlett and Wittman explained that the program was part of a two-pronged effort to minister to those whose congregations had left the UMC, the other part being to appoint regional chaplains to specifically address the emotional and spiritual needs of those without a congregation.
"Many people expressed feeling angry, hurt, betrayed and abandoned," Catlett and Wittman explained, noting that the regional body appointed "four United Methodist clergy to serve as regional chaplains to care for anyone who felt they needed support."
The first official Lighthouse Congregation in the NC Conference was Ware's Chapel United Methodist Church in Washington, North Carolina, which had already been serving as a spiritual haven for more than 30 people whose congregations had disaffiliated from the UMC.
"They are sharing the love of God and God's community with each other and finding new ways, together, to share God's love with their community and world," said Catlett and Wittman of Ware's Chapel.
"While we grieve the loss of those local churches who have chosen to no longer be United Methodist congregations, we celebrate those churches who remain connected to one another and who are offering graceful hospitality to each other and a witness of God's love to our world."
'We simply welcome all'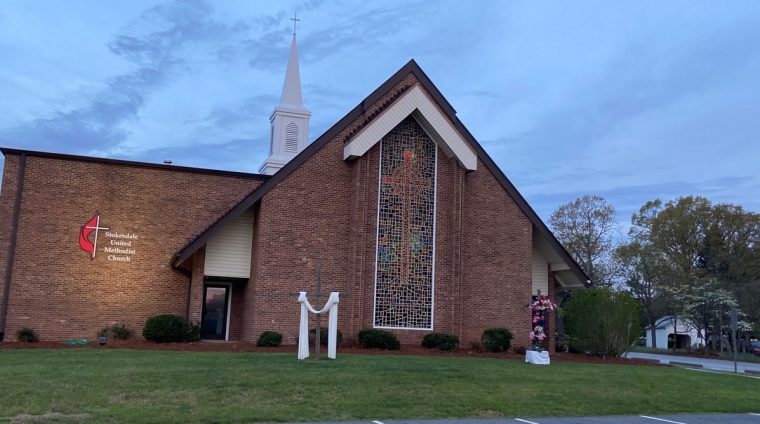 The Rev. Taylor Mills serves as pastor of Ann Street United Methodist Church of Beaufort, a Lighthouse Congregation that traces its origins back to the 18th century, with its first building being constructed in 1820.
Mills told CP that the decision to pursue becoming a Lighthouse Congregation came shortly after Ann Street UMC's governing board had decided not to consider disaffiliation.
"A few months after our church council decided not to investigate disaffiliation from The United Methodist Church, the church council considered applying to our conference for the Lighthouse Congregation designation," said Mills.
"It is our honor to be designated a Lighthouse Congregation."
Last year, the congregation had an average weekly worship attendance of 119 in person and 54 people watching online. While some people left Ann Street after their decision not to disaffiliate, the church nevertheless had more than 250 people gather in person for Easter Sunday.
The Rev. Marianne Romanat, pastor of Light of Christ United Methodist Church in Charlotte, told CP that her congregation was "diverse and inclusive, and we welcome all to join us in following Jesus."
"When some pastors and churches in our Annual Conference began to break away from the United Methodist Church to become independent churches or become part of the Global Methodist Church or another denomination, our congregation made a commitment to remain United Methodist and welcome any whose local United Methodist church chose to disaffiliate or close," said Romanat.
"We are committed to remaining a 'big tent' church where folks can 'agree to disagree' on the non-essentials of our faith and where people can focus on the essentials of making disciples of Jesus Christ and serving in mission to make an impact in the world."
Light of Christ UMC is committed to "welcome any whose local United Methodist church chose to disaffiliate or close," Romanat told CP, noting that her Lighthouse Congregation "is certainly like any other Christian congregation, in that we join in worship, fellowship, discipleship, service and evangelism."
"We simply welcome all. To be a Lighthouse Congregation is to welcome and minister to any persons who want to remain United Methodist after their local church has chosen to disaffiliate or close for any reason," she added.
The Rev. Ed McKinney, pastor of Stokesdale United Methodist Church of Stokesdale, North Carolina, told CP that his church was the only UMC congregation in the community that did not consider disaffiliating from the UMC.
"No one in the church brought it up and no one outside our congregation approached us," he explained. "For us, talk about disaffiliation diverts us from our church's mission to 'reflect God's love at the heart of the community.'" 
McKinney believed that to be "an official 'lighthouse congregation'" meant that Stokesdale UMC "affirms something that we are already doing."
"The only difference between being a pastor of a lighthouse congregation and a regular congregation is more people coming to worship and addressing their needs," said McKinney.
"We have families with children and older adults who have come to our congregation because they are fatigued by the controversy around disaffiliation. We are sensitive to their grief and weariness."
McKinney also told CP that within the next few weeks, his church was going to host a "debriefing session with these lighthouse families to help them through the grief and discern what's next of them."
"We do not expect them to join our church, though the invitation is there," he added.
'A broken institution'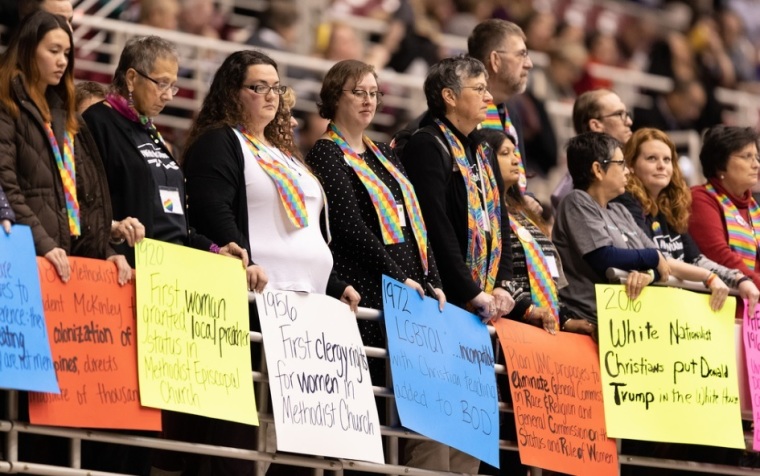 Over the past several years, the UMC has debated whether to change its official stance, as laid out in its Book of Discipline, prohibiting the blessing of same-sex unions and barring the ordination of clergy in same-sex romantic relationships.
Although efforts to change the Book of Discipline have failed, many progressive leaders in the UMC have openly refused to enforce or follow the theologically conservative rules.
For example, last November, the UMC Western Jurisdiction voted to make the Rev. Cedrick D. Bridgeforth a bishop, even though he is in a same-sex marriage.
Additionally, several hundred congregations within the UMC are affiliated with the LGBT advocacy group Reconciling Ministries Network, even though the denomination's highest court ruled in 1999 that a congregation could not "identify or label itself as an unofficial body or movement."
These and other developments have led large numbers of theological conservatives to decide to leave the UMC, with many opting to join the Global Methodist Church, which was launched last year.
Last year, departures from the UMC included over 430 congregations in Texas, more than 100 congregations in Florida, 70 churches in Georgia and 58 churches in Louisiana.
Additionally, some congregations, including White's Chapel, a megachurch in Southlake, Texas, voted to leave the UMC less over theological issues and more because they were tired of the divisive debate.
"Today, we are experiencing the UMC as a broken institution. As well, the alternatives we have been given don't seem to align with our context or our theology. These are reasons we are exploring a 'realignment,'" stated White's Chapel in a document released during their discernment process.
"We hope to align with other Methodist churches in a cooperative manner in both mission and ministry. We envision a new form of connectionalism, defined by shared ministry, equal accountability and practical governance."